03 Jul /

Mexican Gothic by Silvia Moreno-Garcia [in Shelf Awareness]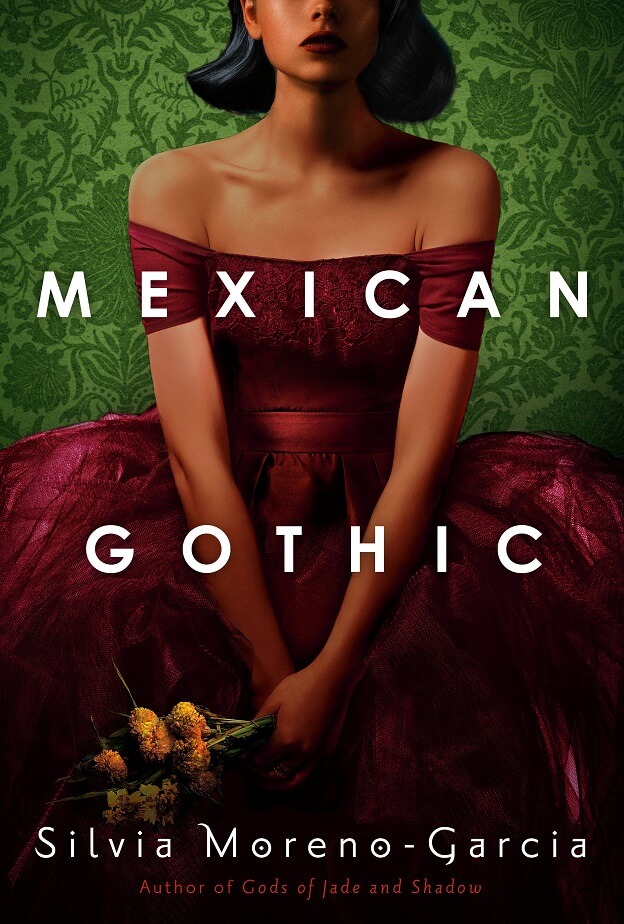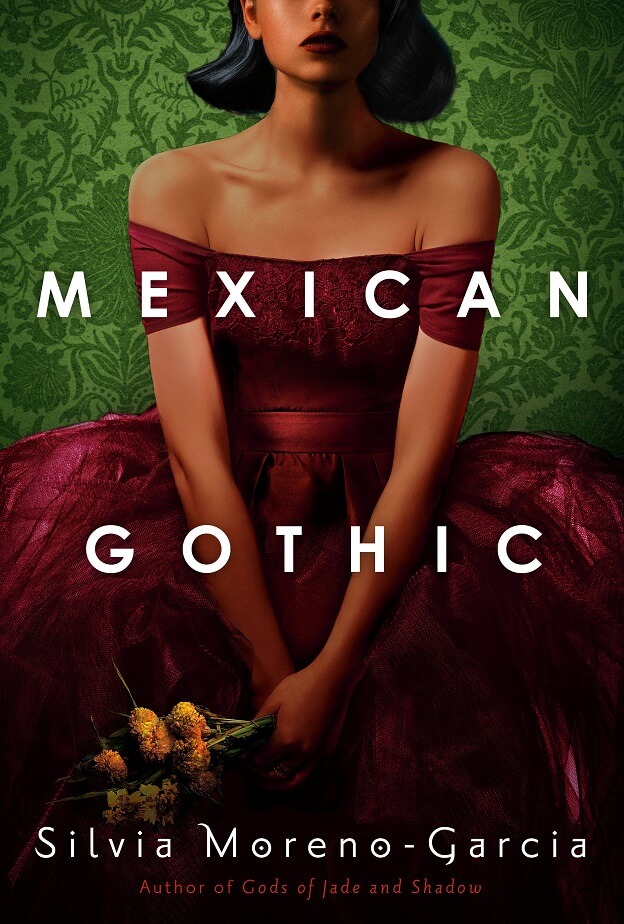 Mexican Canadian Silvia Moreno-Garcia is an award-winning, genre-hopping literary chameleon, having successfully written fantasy, fairy tales, vampiric adventure, noir, short stories. Clearly channeling her inner H.P. Lovecraft in Mexican Gothic, she's created her own varietal of irresistible 1950s fungal horror.
Socialite Noemí is summoned home early from a masquerade by her powerful father. She's shocked to learn her cousin Catalina might be in grave danger: "You have to save me…. Hurry." Recently wed to British heir Virgil, Catalina's pleading missive could just be "a ploy for attention," Noemí's father surmises, but he insists on assurance of her safety. Promised enrollment in a graduate anthropology program at the national university for her intervention, Noemí quickly travels to High Place, a crumbling mansion in a remote village where Catalina lives with Virgil's extended family. The patriarch, Howard, is a dying, eugenics-obsessed racist. Virgil is more creepy than charming. His cousin Florence is cold, but at least her son, Francis, seems willing to engage. Noemí barely sees Catalina because she's allegedly recovering from tuberculosis. And then there's the house. And the fungus. And those mysterious spores invading all the inhabitants. Catalina warned her: ghosts are real. Night and day, Noemí sees too much.
Although the rescue mission initially drags, readers who persist won't be able to leave High Place – caught in a web of mass murder, purified bloodlines, multigenerational incest, casual cannibalism, and all manner of mushrooming mayhem. Moreno-Garcia writes with heated abandon, her aplomb occasionally interrupted by anachronistic phrasing ("grown a pair of balls") and she unabashedly overwrites ("mandibular prognathism"). Quibbles aside, Mexican Gothic's fearsome storytelling can't be contained. Transmutation approaches: the horror, the horror awaits.
Discover: In this genre-hopping gothic, two cousins attempt to survive the fungal horror that's overtaken a remote village mansion.
Review: "Mystery & Thriller," Shelf Awareness, June 30, 2020
Readers: Adult
Published: 2020
By Adult Readers, Canadian, Fiction, Latin American, Latina/o/x, Mexican, Mexican American, Repost
in
Tags > Betrayal, BookDragon, Family, Father/son relationship, Gender inequity, Girl power, Horror/Ghost story, Illness, Love, Mexican Gothic, Parent/child relationship, Race/Racism, Shelf Awareness, Silvia Moreno-Garcia