03 Jul /

Master Keaton (vol. 2) by Naoki Urasawa, story by Hokusei Katsushika and Takashi Nagasaki, translated and adapted by John Werry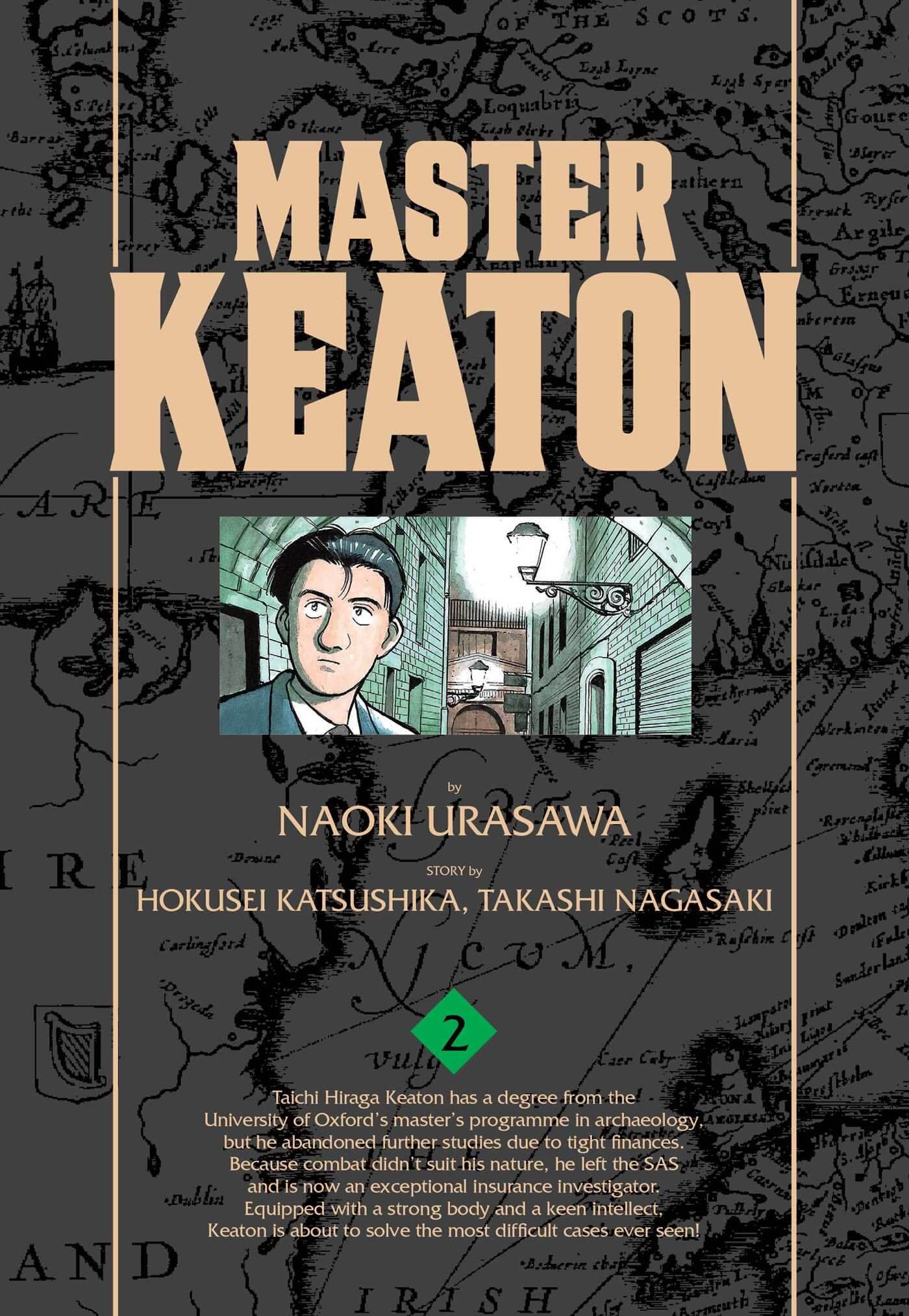 Okay, I admit it: Master Keaton is my favorite new series. Luckily, Naoki Urasawa's manga tend to go lonnnggggg (24 volumes of 20th-into-21st Century Boys, 18 volumes of Monster, and the shortest, eight-volumes of Pluto: Urasawa x Tezuka) so hopefully the good Master will keep me mightily satisfied for a few years?!
First things first: if the series is new to you, stop here and go directly to volume 1 – do not be distracted by anything else because you'll want to get to know Taichi Hiraga Keaton. His hapa British/Japanese backstory is, of course, fascinating, and only revealed in snippets interwoven with his international exploits. That means you need to read in order, for sure.
As volume 2 opens, Keaton is relegated to being "just the insurance investigator." Oh, how little these people know. He'll track down a Olympic gold medal in Dublin, save a dead man in Basel, track a rabid philanderer across multiple continents, dance with a young lady in Milan, return a lost dog – and lost love – in Tokyo, and turn a book into a fatal weapon in Frankfurt. In between figuring out other people's problems, he occasionally contemplates his own. The good professor really gets around … in provocative, engrossing ways.
Care to go with? Of course, you do! Let Master Keaton take you around the world without even needing to pull out the passport. Adventures, ho!
Readers: Young Adult, Adult
Published: 1989 (Japan), 2015 (United States)
Master Keaton © Naoki Urasawa/Studio Nuts, Hokusei Katsushika, Takashi Nagasaki
Original Japanese edition published by Shogakukan
By Absolute Favorites, Adult Readers, British, British Asian, Fiction, Graphic Title/Manga/Manwha, Hapa/Mixed-race, Japanese, Translation, Young Adult Readers
in
Tags > Adventure, BookDragon, Death, Hokusei Katsushika, John Werry, Master Keaton, Murder, Mystery, Naoki Urasawa, Parent/child relationship, Series, Series: Master Keaton, Takashi Nagasaki