04 Apr /

Love Marriage by Monica Ali [in Shelf Awareness]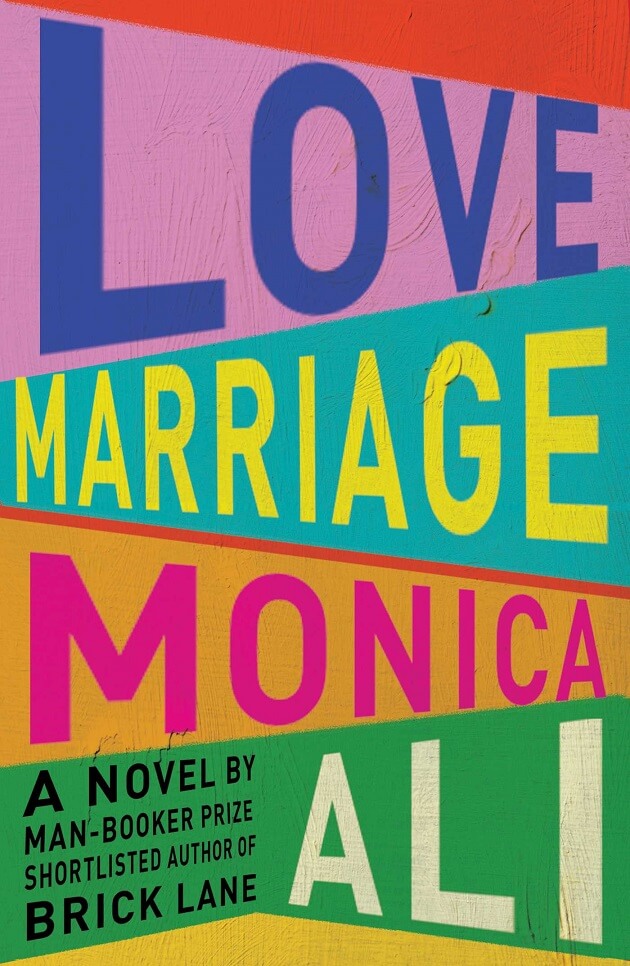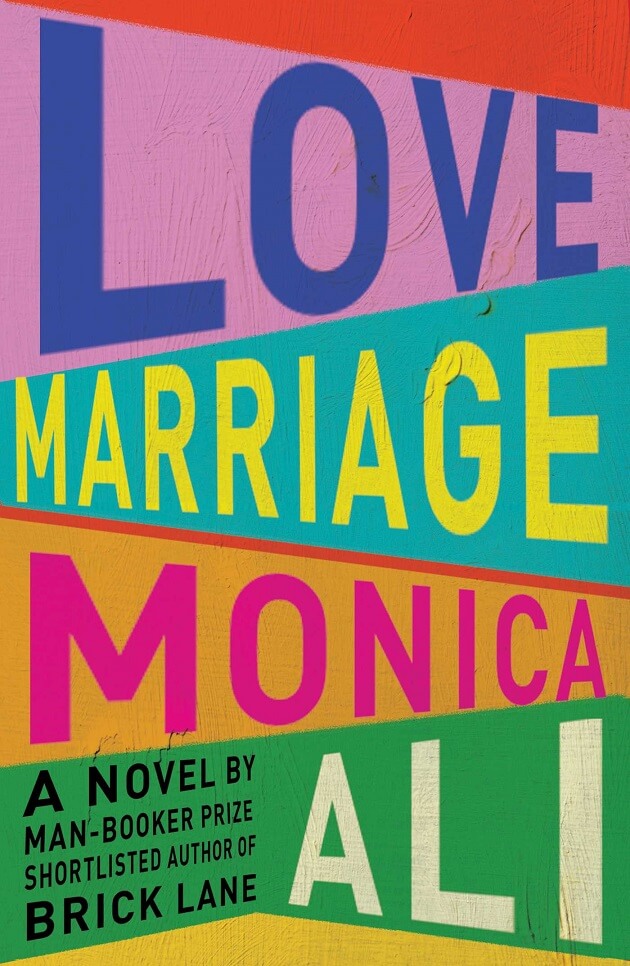 Even at 400-plus pages, by book's end, readers will miss the Ghorami and Sangster clans of Monica Ali's addictively readable, shrewdly insightful, subversively humorous novel Love Marriage. Yasmin Ghorami and Joe Sangster are in love, engaged to be married in the months ahead. They're both physicians, working in the same London hospital. Yasmin is 26, specializing in geriatrics; Joe is three years older, in obstetrics and gynecology. Both still live with their parents.
Yasmin's father, Shaokat, is also a doctor – a GP – and her mother, Anisah, is a homemaker and neighborhood do-gooder. They emigrated from Calcutta in their 20s, their union the stuff of oft-repeated family lore, championing a love-conquers-all tale of poor orphan Shaokat who overcame indigence and captured the heart of wealthy Anisah. The family lives in Tatton Hill, a middle-class London neighborhood that allows them to "not mix with other Bengalis, other Muslims, Indians," although Anisah remains a devoutly practicing Muslim. After Yasmin came Arif, now 24, who remains jobless – even worse, directionless, with a less-than-useful sociology degree; his unproductive presence at home relentlessly disappoints and agitates their father.
Joe is white, isn't Muslim, but being a doctor makes him "automatically suitable." He resides in posh Primrose Hill in his mother's home. Harriet – or Harry, as Joe calls her – raised Joe alone with utter devotion while also establishing a noteworthy career as an "activist, writer and intellectual" ("Do try to be accurate," she corrects a journalist who refers to her as a "feminist activist and commentator"). She's currently working on a book about men's relationships with their penises, filled with "de-eroticized shots of the appendages." Joe has recently, reluctantly started therapy for his sex addiction, something he most understandably doesn't want to bring to his impending nuptials.
It's the fall of 2016, and though Yasmin and Joe thought they wanted something simple – and soon – their wedding is set for June of the following year. The weather will be so much nicer then, since Harry decides she'll host the event in her lavish garden. Anisah would like an imam-led nikah – a Muslim ceremony. Plans continue to move along, never mind the couple's preferences. At least the families are bonding.
And then Joe admits to a hook-up that inexplicably "just happened" with a hospital co-worker – really, how was Yasmin not supposed to find out? Understandably shocked, Yasmin attempts to forgive him, but … well … things keep happening, most not even related to the infidelity, but distracting enough to make true reconciliation challenging. Arif moves out after Shaokat's intolerance of him turns violent. Anisah leaves next – and she lands at Joe's mother's – fueling Shaokat's angry, lonely drinking. Meanwhile, Harry doesn't understand why Joe has become so peevish lately. And then there's Yasmin, who might be having some unspeakable (for now) experiences of her own.
Ali's spotlight favors Yasmin, but so much of the supporting cast is memorable – and made brilliantly useful in cleverly ciphering Very Important Issues. Harry's literary friends – prize-winning, published, wannabe – debate authenticity, while slyly, accurately skewering the publishing industry. Harry regularly trips over her wealthy, white, appropriating privilege. Various hospital patients and staff expose the cracks and failures of the healthcare system; 96-year-old Mrs. Antonova proves especially unforgettable while the clinical director shows himself to be a hypocritical, sexist poser. Race, class, identity, all manner of family dysfunction, are deftly imbedded throughout a multilayered narrative in which every character longs for mutual understanding. Even love marriages can't guarantee meaningful connection.
Ali returns to bookshelves after an 11-year gap since her last novel, Untold Story (2011), and almost two decades since Brick Lane (2003) debuted to sensational attention. Her absence from fiction seems to have further honed her already proven storytelling prowess – Granta lauded her as one of their "Best Young British Novelists" in 2003. Ali's meticulous attention to detail ensures readers will get to know fully realized characters: Yasmin takes a study break from her medical texts with a gossip magazine she found discarded on the subway in which she can identify only one celebrity; she prefers "real people" stories that make her grateful she has "nothing to worry about." Anisah attempts to read Harry's first book – "about all her lovers … all very feminist" – while standing over an open rubbish bin; she lets the book drop there when she notices Arif is watching. Joe confesses to Yasmin that while Harry is "a bit disappointed [Yasmin is] not more Indian," Shaokat and Anisah "are authentic enough to give her an orgasm."
As pages swiftly turn, Yasmin will worry plenty, Anisah will define her own feminism, Joe and Harry will face authentic revelations. What might initially read like casual observations get scrupulously, astutely unpacked through Ali's engrossing, sometimes scathing, reveals. Already a bestseller in the U.K. where it was first published, U.S. audiences, too, will surely welcome the extended Ghorami and Sangster clans' trials and tribulations with plenty of warm, empathetic recognition.
Published: Shelf Awareness Max, April 4, 2022
Readers: Adult
Published: 2022