20 Jul /

Killers of the Flower Moon: Adapted for Young Readers: The Osage Murders and the Birth of the FBI by David Grann [in School Library Journal]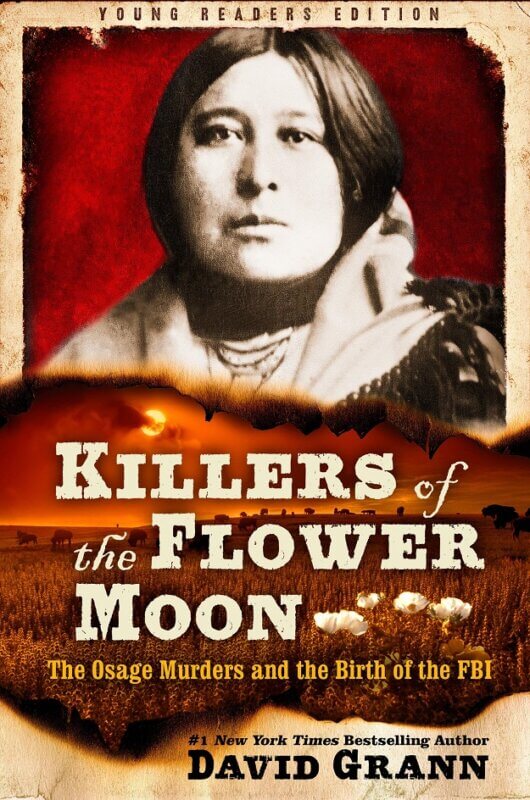 *STARRED REVIEW
David Grann's adaptation of his 2017 mega-bestselling title of the same name has lost none of the urgency of the astounding original. Once upon a time, "the Osage were considered the wealthiest people per capita in the world," a result of the oil beneath their Oklahoma land. In the 1920s, they became "the world's most murdered."
Grann's dazzling three-part exposition gets enhanced with a trio presentation. Kyla Garcia helms "The Marked Woman," introducing the gruesome murders – the body count hits 24 by section's end; her signature sing-songy narration isn't an ideal fit, making her weakest of the three.
Jon Lindstrom follows as FBI agent Tom White, "The Evidence Man," solemnly embodying White's fearless tenacity.
Joe Ochman is earnestly probing as "The Reporter" who takes the "case not closed" to revelatory conclusion.
Verdict: Libraries should prepare for younger audiences seeking to supplement the upcoming Martin Scorsese–directed screen adaptation with the book in all formats.
Review: "22 Noteworthy Audiobook Adaptations of Young Readers Editions," School Library Journal, June 8, 2022
From the introduction: All the titles here are nonfiction; most feature difficult subjects including history, climate change, systemic racism. Some might ask, why expose younger readers to challenging, unpleasant, haunting truths? One of the featured writers, Hilary Beard, provides the consummate answer back in her introduction to The Burning:
"…the fact that something is upsetting to us doesn't mean that we should not engage it. Facing the truth empowers us to understand our self, our neighbors, and our world more accurately; to make appropriate choices and decisions; to heal the past and present and build a more promising future. Together."
Readers: Young Adult
Published: 2021