10 Nov /

Idol, Burning by Rin Usami, translated by Asa Yoneda [in Shelf Awareness]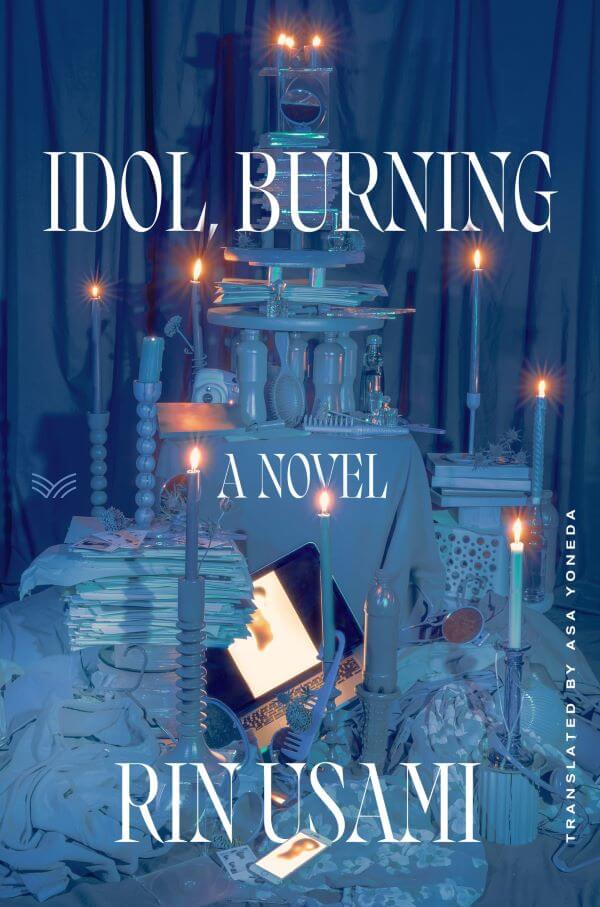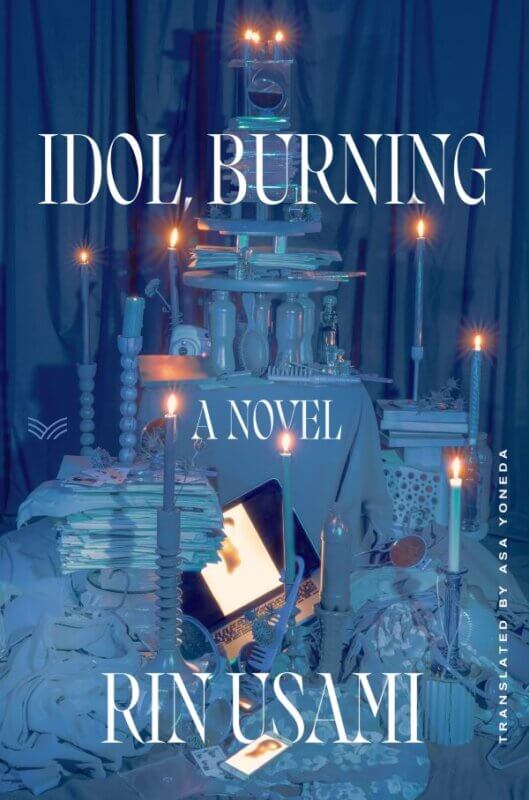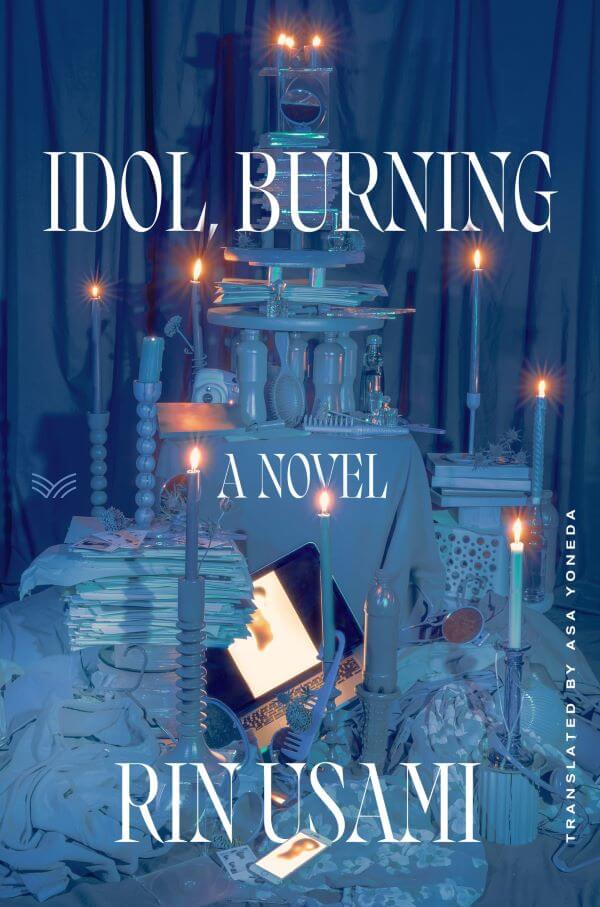 "Prodigy" comes to mind when examining Rin Usami's brief (thus far) but astounding literary trajectory. Her 2019 debut novel, Kaka, made her the youngest recipient of the prestigious Yukio Mishima Prize. Her intriguing follow-up, Idol, Burning, published in 2020 when Usami was just 21, garnered the Akutagawa Prize, one of Japan's highest literary honors.
Youth is at the center of Usami's disturbing narrative, which highlights a 16-year-old's withdrawal from family, school, and eventually the rest of reality. Akari – a name that means "light," "bright" – is a high school student who effectively disappears into the all-consuming void of obsessive fandom. Her sole reason for living is to support her "oshi" – the titular idol, Masaki Ueno, a former child star who is now part of a coed music group called Maza Maza. Akari has never actually met him, but she's learned every detail of his personal life and career, compiled his videos and interviews, analyzed every bit of news about him – including the latest allegation that he assaulted a female fan. Her support never wavers, and she works part-time so she can invest in virtually every piece of Masaki memorabilia. She buys three copies of every Masaki CD, DVD, and photo book – "one to lend to others, one for personal use, and one to keep." With unflinching clarity, Usami expertly transforms Akari's devotion into debilitating disconnection.
Asa Yoneda translates from the Japanese for Usami's U.S. debut. Yoneda's thoughtful note at the novel's end skillfully augments the narrative with historical and cultural revelations that might not be obvious to non-Japanese audiences. What could have been a sparse meditation on teenage isolation gets brilliantly contextualized with nods to nuclear destruction, Western occupation, and the core of Japanese identity. Yoneda also adds that Idol, Burning was 2020's "single bestselling novel published in Japanese" – further proof of its powerful, universal resonance.
Affecting black-and-white drawings by Leslie Hung introduce unnamed chapters, meant to "capture the quiet moments of loneliness that Akari experiences," Hung writes in her own afterword. Book designer Delaney Allen also gets his say, projecting a sense of "teetering on collapse" for his distinctive cover art. A village emerges to ensure Usami's Stateside success. Pair with Mieko Kawakami's All the Lovers of the Night or Sayaka Murata's Convenience Store Woman for haunting, enhanced understanding of social detachment and contemporary malaise.
Shelf Talker: A poignant, disturbing international bestseller from Japan exposes teenage detachment and isolation in the frenetic world of obsessive fandom.
Review: "Fiction," Shelf Awareness, September 23, 2022
Readers: Young Adult, Adult
Published: 2020 (Japan), 2022 (United States)
By Adult Readers, Fiction, Japanese, Repost, Translation, Young Adult Readers
in
Tags > Asa Yoneda, BookDragon, Colonialism, Coming-of-age, Delaney Allen, Family, Identity, Idol Burning, Leslie Hung, Mental Illness, Parent/child relationship, Rin Usami, Shelf Awareness, Shelf Awareness Pro, Siblings