21 Nov /

Halina Filipina: A New Yorker in Manila by Arnold Arre [in Booklist]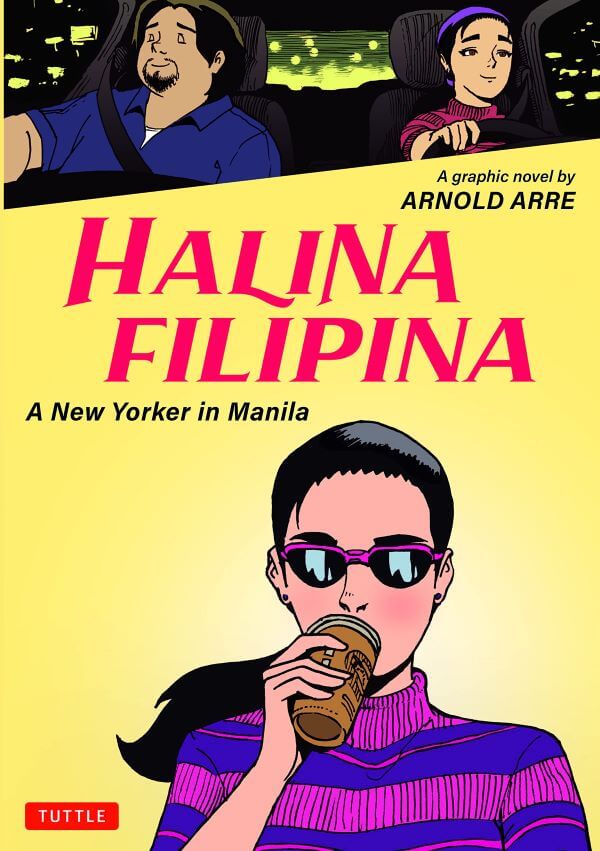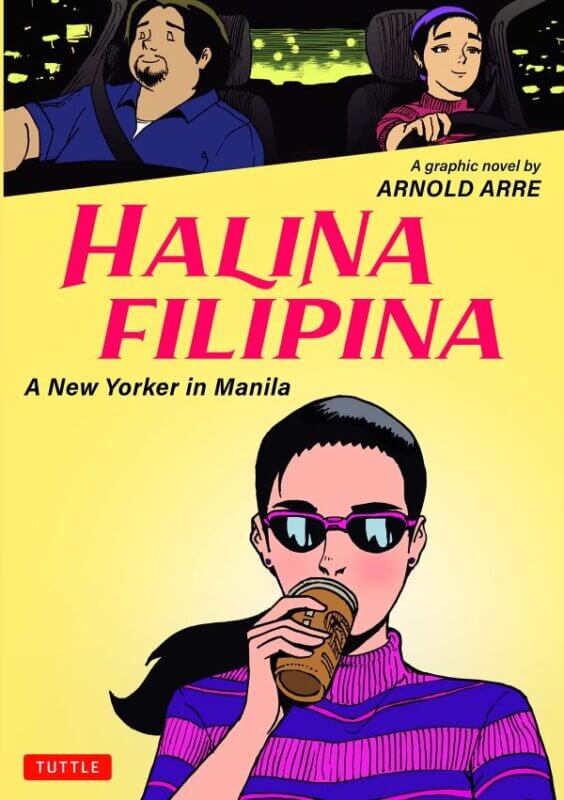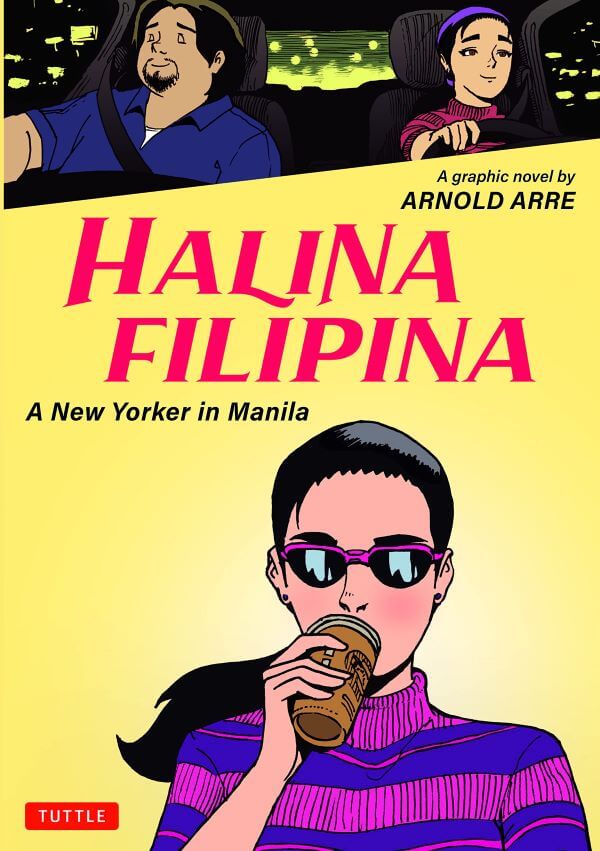 Indie publisher Tuttle showcases Filipino creator Arnold Arre, whose The Mythology Class (another Tuttle title) was the first comic to win the Philippine National Book Award. Renowned for his fantasy works, Arre describes Halina Filipina as a "no-frills relationship story" in an afterword describing the book's path to publication.
Halina, a graphic designer from New York City, is finally connecting with her late mother's relatives: "I just wanted to know my roots." Three weeks before she returns home, she meets Cris on a Manila rooftop. He's a freelance film critic relegated to reviewing local movies: "No one reads my stuff anyway, which makes the trashing all the more enjoyable."
Their connection is immediate. Their circuitous love story features language lessons, a film festival, a magazine cover shoot, a monsoon, and reality TV, all of which is captured with expressive delight (even despite the few conflicts) through Arre's crisp black-and-white panels. Especially gleeful are the repeating chapter-title spreads that show the shadowed outline of Halina and Cris running together, underscoring the possibility of happily-ever-after.
YA/General Interest: Halina and Cris's shared heritage connection will certainly resonate with mature teens interested in cultural exploration with a love story as backdrop.
Review: "Graphic Novels," Booklist, September 15, 2022
Readers: Young Adult, Adult
Published: 2022
By Adult Readers, Fiction, Filipina/o, Filipina/o American, Graphic Title/Manga/Manwha, Hapa/Mixed-race, Repost, Young Adult Readers
in
Tags > Arnold Arre, BookDragon, Booklist, Cultural exploration, Family, Friendship, Halina Filipina, Identity, Love, Mixed-race issues, Parent/child relationship, Travel