13 Nov /

Granny's Kitchen by Sadé Smith, illustrated by Ken Daley [in Shelf Awareness]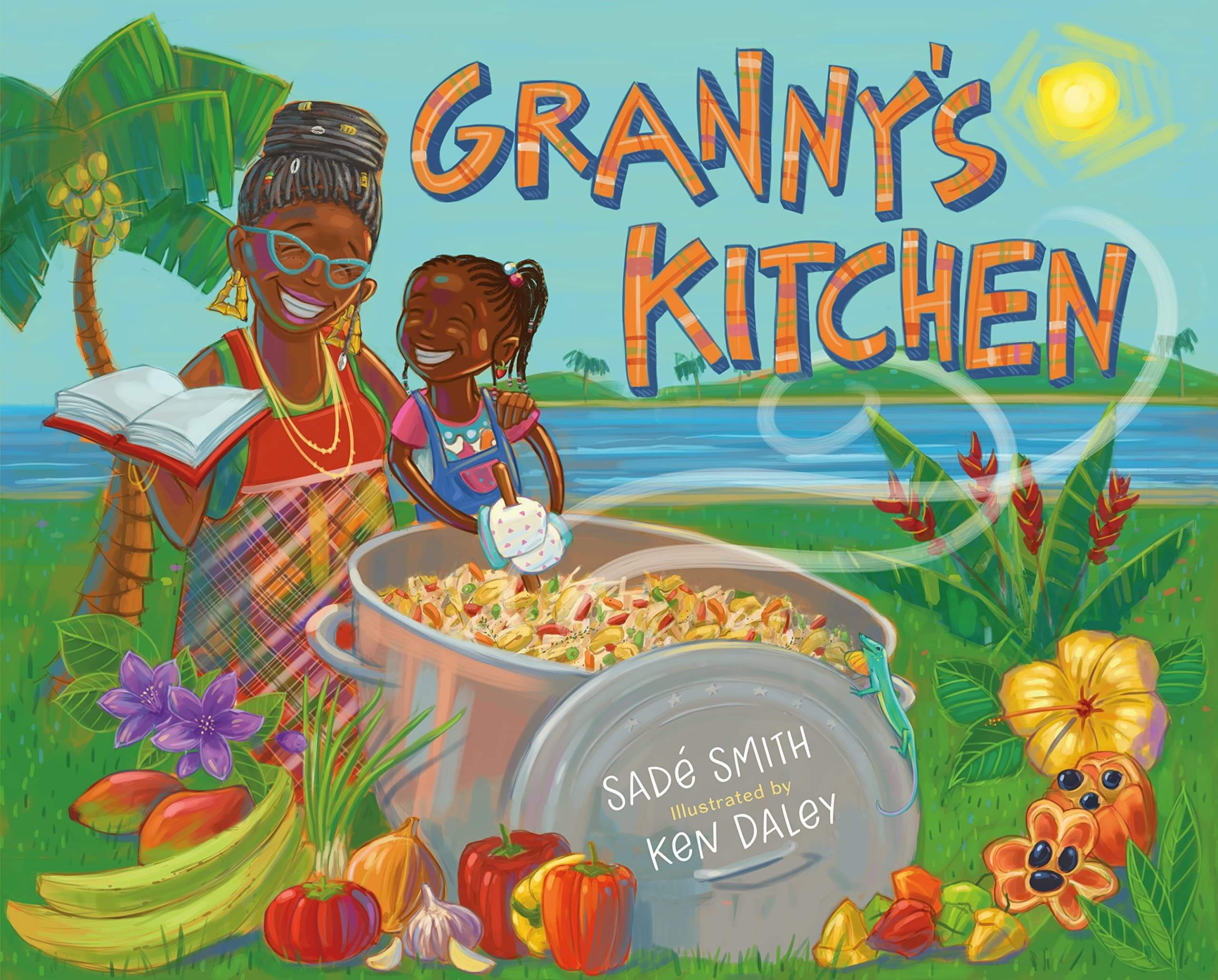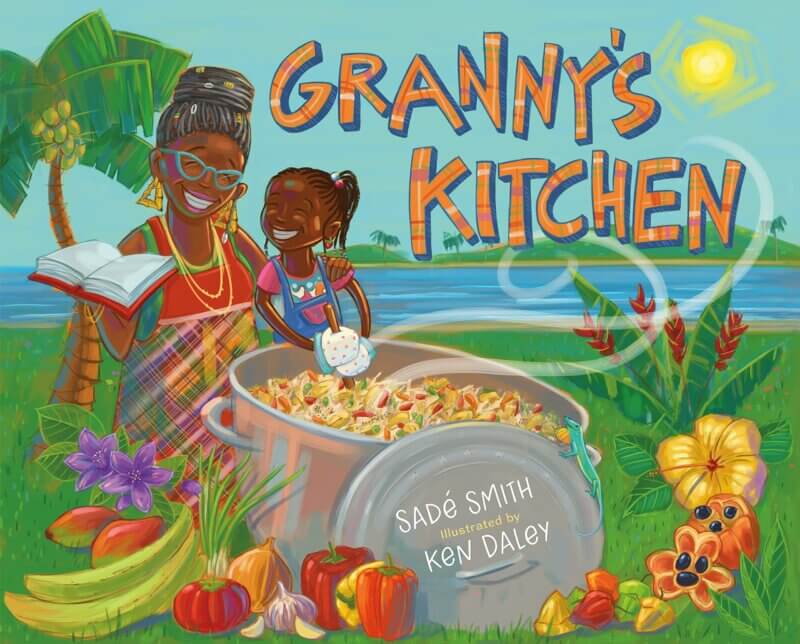 Debut Canadian author Sadé Smith and illustrator Ken Daley celebrate their shared Caribbean heritage in the vibrant Granny's Kitchen. "Shelly-Ann lived on the beautiful island of Jamaica" with her Granny, who is quite the chef. Whenever Shelly-Ann asks Granny for something to eat, Granny replies with "GYAL, YOU BETTA CAN COOK!" and begins a lesson.
Shelly-Ann experiences a few stumbles: her "dumplins burn," her ackee's too soft, her fish too salty. One morning when Granny is tired, Shelly-Ann surprises Granny with breakfast in bed – the food (almost) perfect because it was made with love.
Smith appends Granny's recipes at book's end, with a reminder for aspirational young audiences to always cook with an adult.
Review: "Great Reads: Cookbooks for Kids (and Teens)!," Shelf Awareness, November 11, 2022
Readers: Children
Published: 2022