03 Nov /

Gilead and Home by Marilynne Robinson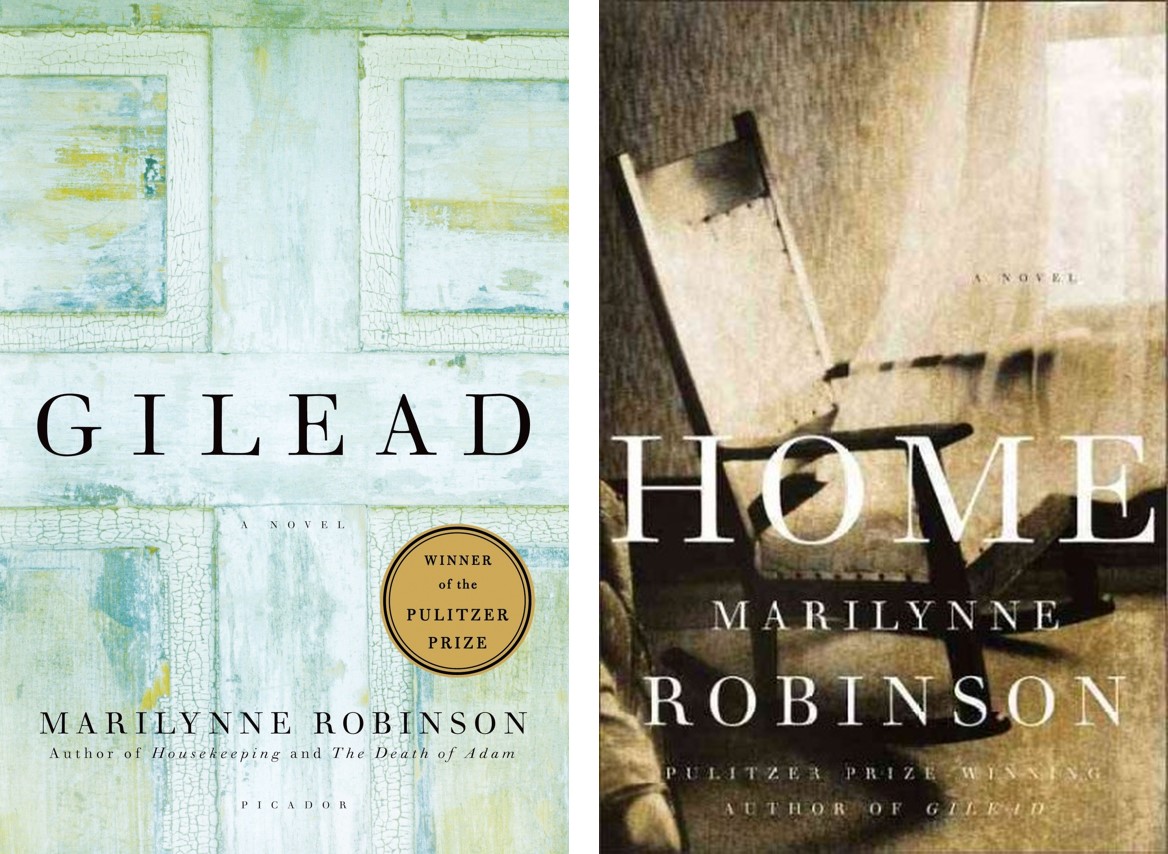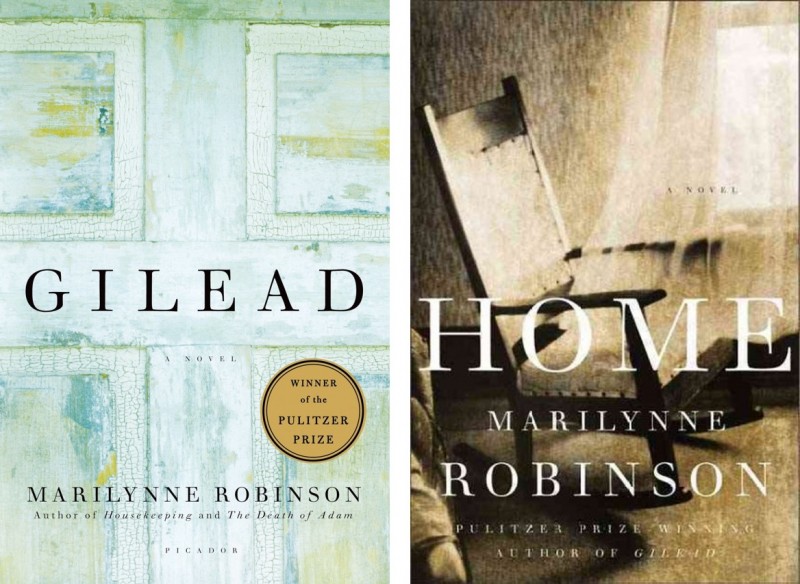 Gilead and Home are parallel stories – that is, one is not a sequel or prequel of the other, but what happens in one, happens contemporaneously in the other. As satisfying as each novel can be alone, to read both one after the other will be one of those revelatory literary memories you'll savor for years. Better yet, I highly encourage the audible route: Tim Jerome voices the Reverend John Ames with gravity and dignity, while Maggi-Meg Reed gives Glory Boughton just the right hint of desperation as she steels herself to her inevitable future.
In the small Iowa town of Gilead, Reverend John Ames is dying. Having been blessed with a second family late in life after losing a young wife and infant daughter a half century earlier, he knows with bittersweet clarity that he will not see his 7-year-old son grow up. Ames sets down his life in a long letter he intends for his son to read as "a grown man," filled with family history, especially the memories he has of his principled pacifist preacher father and his war chaplain abolitionist runaway grandfather. As Ames writes with measured determination, his calm is disturbed and challenged by the prodigal reappearance of his namesake, John Ames Boughton, known as Jack, the troubled, "most beloved" son of his longtime close friend, fellow Reverend Robert Boughton.
From Gilead, Robinson turns toward Home, to the family of said Reverend Boughton, in which two of his adult children have come home – his dependable daughter Glory, ostensibly to care for him in his twilight days, although she has nowhere else to go, and his wayward son Jack, missing from the family for some two decades and suddenly back. Glory's longtime engagement has ended, while Jack's demons won't let him rest. Glory mourns her "four hundred and fifty-two love letters and one cheap ring," while Jack buries the loss of his estranged wife and son. As their father lies dying, the siblings must maneuver their uncertain futures.
The two titles together have deservedly been either nominee or winner of just about every major honor: 2005 Pulitzer Prize and 2004 National Book Critics Circle Award for Gilead; 2009 Orange Prize and finalist for the 2008 National Book Award for Home, to name just a few. That said, as satisfying as critical acclaim is for the author (not to mention bottom-line profits for the publisher), for the reader, such opinions will have little bearing on the purely personal joy of discovering the intertwined Ames/Boughton saga – times two – in a he-said, she-said, he-said, he-said multi-faceted prism that distills down to an unforgettable story of piercing regret, unadorned clarity, and stalwart honesty.
Readers: Adult
Published: 2004, 2008
By Adult Readers, Audio, Fiction, Nonethnic-specific
in
Tags > BookDragon, Civil rights, Death, Family, Father/son relationship, Friendship, Gilead, Grandparents, Home, Illness, Love, Maggi-Meg Reed, Marilynne Robinson, Parent/child relationship, Race/Racism, Religious differences, Series, Series: Gilead, Siblings, Tim Jerome