03 Jun /

Family Album by Gabriela Alemán, translated by Dick Cluster and Mary Ellen Fieweger [in Shelf Awareness]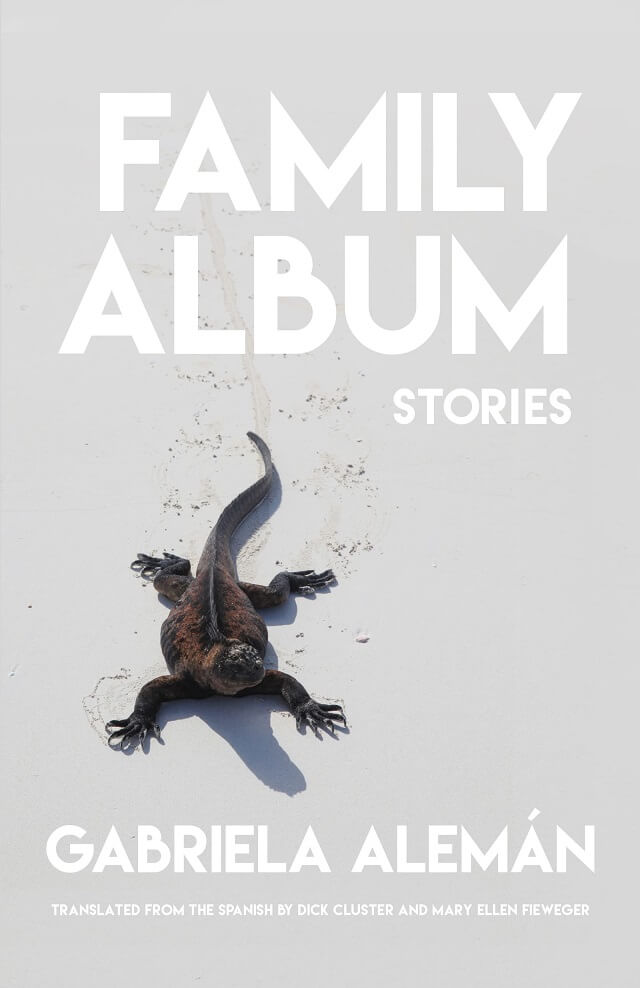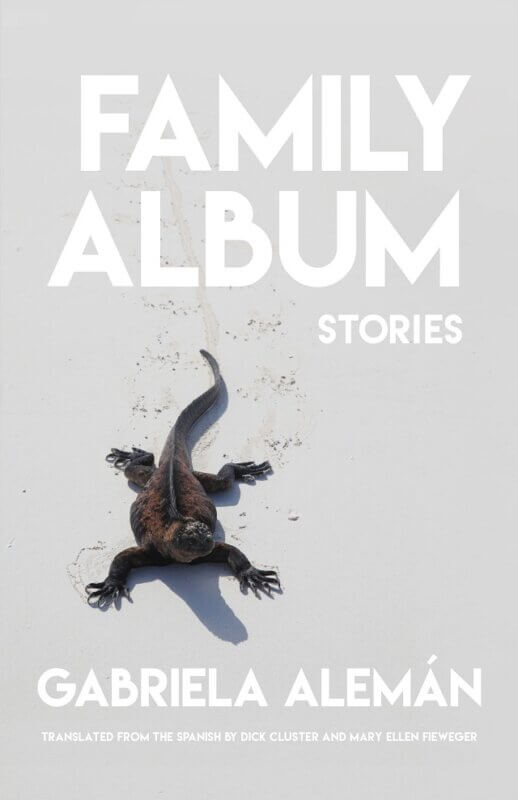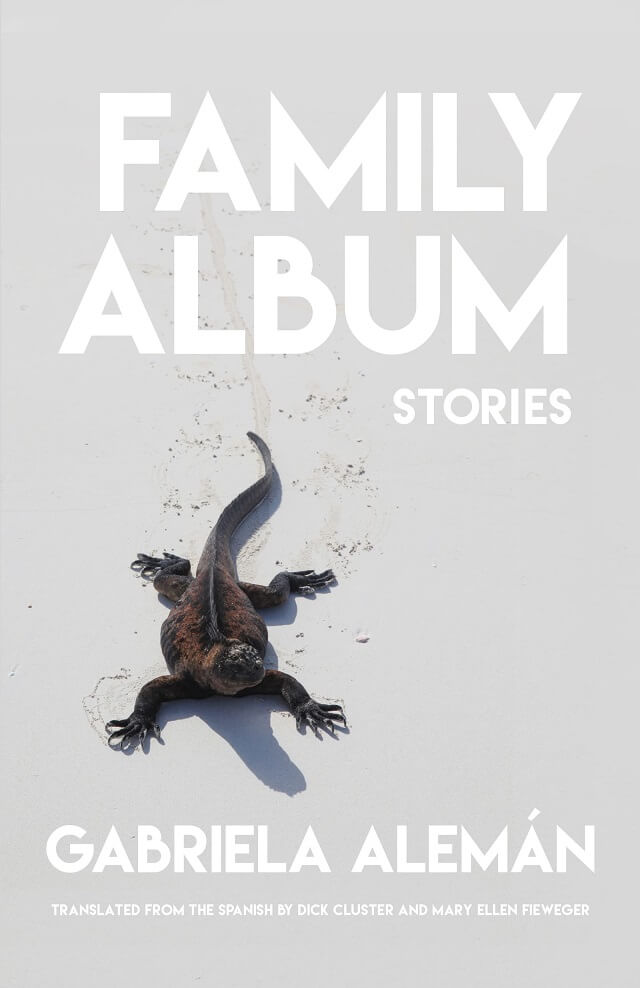 Family Album, from award-winning author Gabriela Alemán, is a shrewd, beguiling collection. In eight genre-defying stories, the Brazil-born, Ecuador-based Alemán deftly confronts push-button topics like colonialism, identity, and religion. Dick Cluster, who translated Alemán's novel Poso Wells (2018), returns here with Mary Ellen Fieweger to provide a smooth English translation.
Immediately notable are Alemán's terse titles that might initially seem oblique, but connections – ironic, sly, and downright guffaw-inducing – bring rewarding reveals to careful readers. The opening story, for example, is "Baptism" and begins with a sunken treasure hunt using "Robinson Crusoe's map," and settles into an 81-year-old's hopeful longing to breathe underwater, despite having a single lung. "Family Outing" exposes a group of missionaries, dropping in via helicopter on an isolated Amazonian tribe – arriving in the name of God, armed and dangerous. In "Marriage," a new widow, who thought she'd married a "loser," learns the dead man was a wealthy coke addict (perhaps dealer) who had children she never knew existed. A woman in "Honeymoon" brings home a distraught stranger from a documentary screening only to be told after she sleeps with him that he's that Lorena's husband, John Wayne Bobbit. The closing "Moving Day" turns out to be the story of a not-so-saintly possession that necessitates a mysterious suitcase delivery from Ecuador to Puerto Rico.
At approximately 100 pages, Family Album is surprisingly slim for the absorbing adventures contained within. That Alemán (Humo) proves so deftly misleading – "people assume too many things, one of which is that somebody who writes always tells the truth," a character observes – only heightens the satisfaction at collection's end.
Review: "Fiction," Shelf Awareness, June 3, 2022
Readers: Adult
Published: 2010 (Ecuador), 2022 (United States)