13 Sep /

Daughters of the New Year by E.M. Tran [in Shelf Awareness]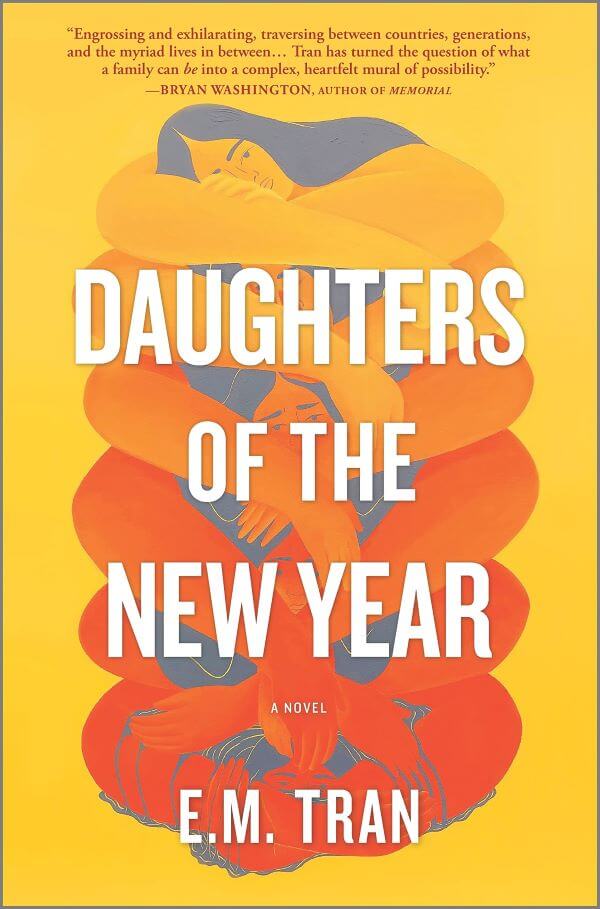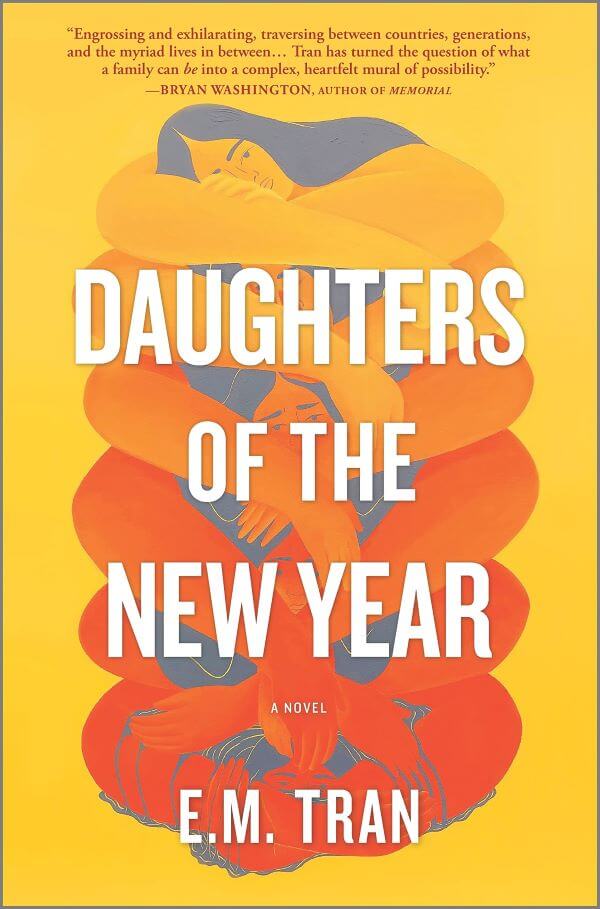 E.M. Tran's author's note about the provenance of her absorbing debut novel begins with her mother's beauty pageant trophy, which always graced the top of the family piano. "How did it get there, through the chaos and danger of Saigon's collapse?" Tran asks. For refugees navigating escape from civil war, such an "imposing silver cup" seems to be an impossible memento to have survived. In response to her mother's "vague, circuitous answers," Tran invented possibilities for herself, in effect "participating in the erasure of my own family." She notes that the "shame" of concocting "some convenient and innocuous lie … was at the center of writing Daughters of the New Year."
The novel opens on the eve of 2016's Lunar New Year in New Orleans, with Xuan preparing to call her three daughters – as she does every year – to give them their carefully curated horoscopes. As much as she insists on knowing all the characteristics and nuances of their animal and element signs, Xuan barely seems aware of her children as independent adults. Still unmarried (but why?), Trac is a Columbia-trained corporate lawyer, one of the few women at a prestigious firm. Nhi dropped out of UCLA to become an actor and is currently filming Eligible Bachelor, "that horrible reality show about American women fighting over a mediocre American man." Trieu has returned to her childhood bedroom, so "good at a lot of things" that she "had little interest in any one thing more than the other."
Before she was their mother, Xuan, too, was a daughter. Before she was a new immigrant, she had a privileged life in Saigon, where she and her best friend competed in a makeshift, U.S. military-sponsored beauty pageant. Xuan's mother, Tiên, fearlessly orchestrated their harrowing escape from Vietnam. Tiên was once a daughter, too: her mother, Quỳnh, who never knew her own mother, Thảo, was raped by a wealthy colonial French predator.
Tran divides her novel into two parts, using 1975 – the fall of Saigon – as the dividing year. Part I happens in the U.S.; Part II in Saigon. As Tran moves further back in time, the women's lives become more elliptical, reminiscent of fading echoes. Despite a growing distance – of geography, time, generations – Tran's matriarchal epic gives voice to the "many silences in [her] family" by insisting "the Trung women had a record of their existence …. Whatever else they maybe have sacrificed in marriage – dignity, autonomy, freedom – they insisted upon preserving their name." Tran adroitly claims their enduring stories.
Shelf Talker: In this debut novel, five generations of Vietnamese mothers and daughters claim the stories of their lives in reverse, from immigration to war to colonial predation, from New Orleans back to Saigon.
Review: Shelf Awareness Pro, September 12, 2022
Readers: Adult
Published: 2022
By Adult Readers, Fiction, Repost, Southeast Asian American, Vietnamese American
in
Tags > BookDragon, Colonialism, Daughters of the New Year, E.M. Tran, Family, Grandparents, Historical, Identity, Immigration, LGBTQIA+, Love, Mother/daughter relationship, Parent/child relationship, Sexual violence, Shelf Awareness, Shelf Awareness Pro, Siblings, War