21 Mar /

Booklist Backlist: Diverse Debut Story Collections [in Booklist]
Short-story collections can be uneven, but readers will be consistently impressed by these extraordinary, resonant, and exhilarating debuts by a dozen diverse writers.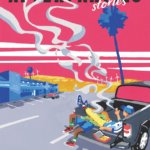 Afterparties. By Anthony Veasna So. 2021. Ecco.
So's nine electrifying stories magnificently create an interconnected Cambodian American community. The most autobiographical is "Human Development," in which the narrator is also named Anthony and a gay, Stanford-degreed teacher close to his sister. So's death in December 2020 at just 28 was heartbreakingly tragic, but this exuberant debut ensures bittersweet posthumous fame.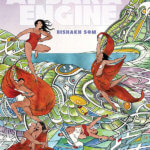 Apsara Engine. By Bishakh Som. 2020. Feminist Press.
In words and art, Som's richly hued, gorgeously lettered, exquisitely detailed graphic collection presents a brave new world of diverse women – talking, dancing, dreaming, and plotting – while living among friends, lovers, and chimerical creatures in familiar cities and faraway landscapes, balancing the expectantly mundane with the marvelously fantastical.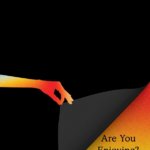 Are You Enjoying? By Mira Sethi. 2021. Knopf.
Sethi showcases her literary lineage as the daughter of internationally renowned journalists Najam Sethi and Jugnu Mohsin, and the younger sister of lauded author and musician Ali Sethi. Already an established actor and journalist, Sethi presents six loosely interlinked stories set in her native Pakistan, each confronting various power dynamics. With nuance and precision, Sethi both exposes and enthralls.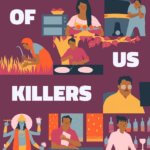 Each of Us Killers. By Jenny Bhatt. 2020. 7.13 Books.
Peripatetically spread across continents, Bhatt's characters are often caught between expectations, desires, and boundaries. Challenging assumptions, disavowing control, manipulating barriers whenever possible, even at grave personal cost, Bhatt's compelling cast across 15 stories surprises, inspires, frightens, beguiles, and never disappoints.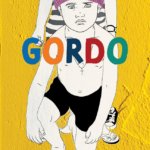 Gordo. By Jaime Cortez. 2021. Grove/Black Cat.
Visual artist and performer Cortez gets literal in an impressive collection featuring the titular Gordo, a preteen middle child of Mexican American farmworkers on California's 1970s Central Coast. Each of the interlinked 11 stories are poignant coming-of-age glimpses of growing up "different," as in poor, Mexican American, perhaps gay. "Tell your story or it'll drown you," one character tells another, affirming once again the lifesaving power of storytelling.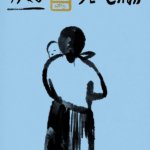 Hao. By Ye Chun. 2021. Catapult.
Bilingual Chinese American writer, poet, and translator Ye displays her enviable linguistic prowess in a prodigious debut featuring women on both sides of the globe, many defined and confined by and reliant on motherhood. Each of Ye's dozen stories astounds.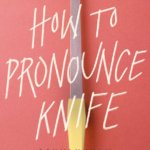 How to Pronounce Knife. By Souvankham Thammavongsa. 2020. Little, Brown.
In under 200 pages, Canadian poet Thammavongsa unveils 14 spectacular stories in her fiction debut. Born to Laotian parents in a Thai refugee camp and raised and educated in Toronto, Thammavongsa parses her own culturally amalgamated heritage. Aficionados of pristine short fiction will want to read this collection.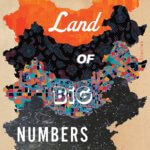 Land of Big Numbers. By Te-Ping Chen. 2021. Mariner.
Wall Street Journal reporter Chen emerges as a fiction powerhouse, each of her 10 stories an immersive literary event. Traversing continents and cultures, moving effortlessly between China and the U.S., Chen deftly presents everyday lives that entertain, educate, and resonate.
The Prince of Mournful Thoughts and Other Stories. By Caroline Kim. 2020. Univ. of Pittsburgh.
The disconnect between generations, cultures, and histories looms in Kim's stupendous Drue Heinz Literature Prize winner. Her dozen stories vary in location (Korea, California, France), time periods (18th century to the future), and multiple generations to introduce a memorable cast of those who are disappointed and determined, contemplative and challenged, lost and – for the luckiest – found.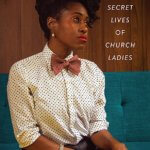 The Secret Lives of Church Ladies. By Deesha Philyaw. 2020. West Virginia Univ.
Philyaw's first book, a National Book Award finalist, offers nine superb stories of mothers and daughters, friends and lovers, careless cheaters and lonely singles. Among Philyaw's diverse women, some are abandoned, some abused, some untethered, some in control, a few, finally, beloved.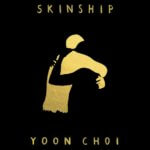 Skinship. By Yoon Choi. 2021. Knopf.
The characters in Choi's stories are caught in between cultures, families, generations, even life and death. Especially stupendous are her Korean immigrant women-in-flux. Rare is the impeccable first collection, even if the writer's already been anointed by the legendary Roxane Gay, who chose "The Art of Losing" for Best American Short Stories 2018.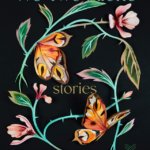 We Two Alone. By Jack Wang. 2021. HarperVia.
Wang's magnificent seven-story collection traverses North America, Europe, Africa, and Asia, pausing at pivotal moments over a century of history, each presented through a peripatetic Chinese lens. While Wang's protagonists are ethnically Chinese, their lives – either by birth or by circumstance – happen beyond national borders, as they adapt (or not), plant (or not), merely survive and sometimes thrive around the world. Wang creates exquisite gems of universal empathy.
Published: "Feature: Booklist Backlist: Diverse Debut Story Collections," Booklist, March 15, 2022
By Adult Readers, Black/African American, Cambodian American, Canadian, Canadian Asian Pacific American, Chinese American, Fiction, Indian American, Korean American, Laotian American, Latina/o/x, Lists, Mexican American, Pakistani American, Repost, Short Stories, South Asian American, Southeast Asian American
in
Tags > Afterparties, Anthology/Collection, Anthony Veasna So, Apsara Engine, Are You Enjoying?, Bishakh Som, BookDragon, Booklist, Booklist Backlist, Caroline Kim, Coming-of-age, Deesha Philyaw, Each of Us Killers, Family, Friendship, Gordo, Hao, Historical, How To Pronounce Knife, Identity, Immigration, Jack Wang, Jaime Cortez, Jenny Bhatt, Land of Big Numbers, Love, Mira Sethi, Parent/child relationship, Prince of Mournful Thoughts and Other Stories, Secret Lives of Church Ladies, Skinship, Souvankham Thammavongsa, Te-Ping Chen, We Two Alone, Ye Chun, Yoon Choi