08 Nov /

Blackmail and Bibingka by Mia P. Manansala [Tita Rosie's Kitchen Mystery 3] [in Shelf Awareness]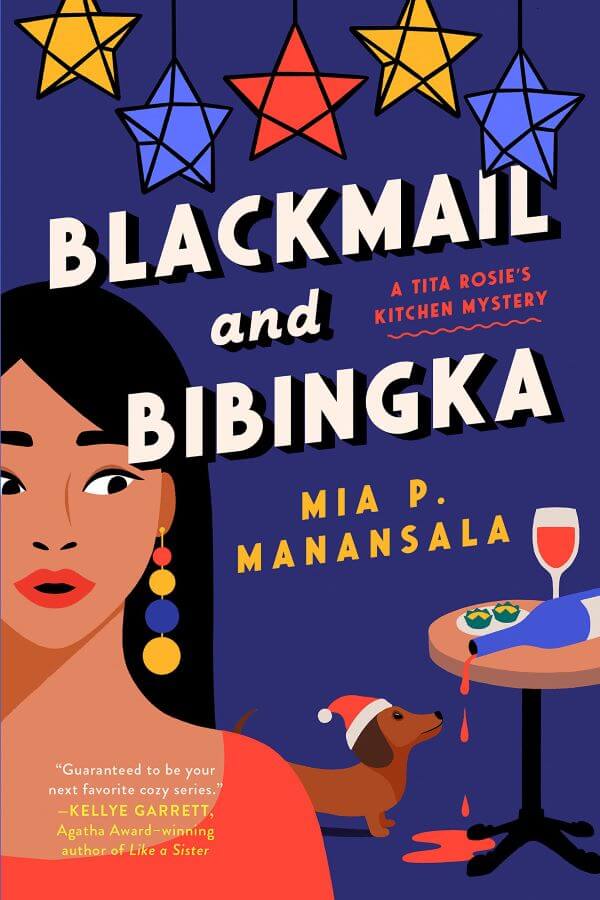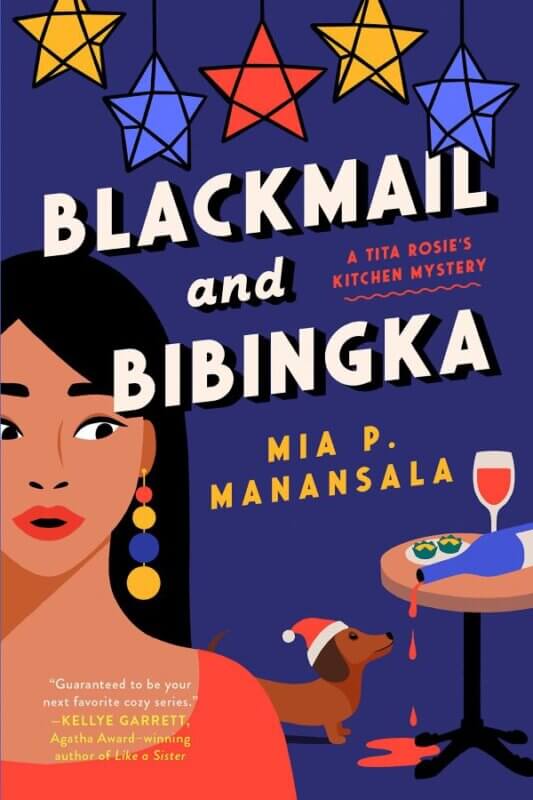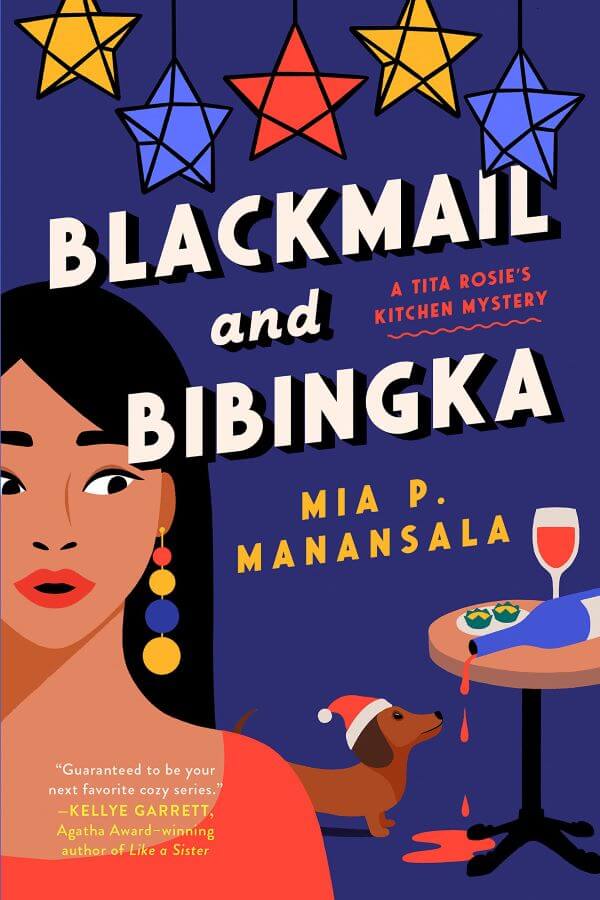 Get ready for more delectable death. After the "rather dark places" both Mia P. Manansala and her protagonist, Lila Macapagal, endured in Homicide and Halo-Halo – the second novel in the Tita Rosie's Kitchen Mystery series – Manansala (Arsenic and Adobo) opens Blackmail and Bibingka with reassurance, writing in an author's note: "Lila (and I) are in much better places." That said, readers can expect plenty of shady shenanigans in Lila's not-so-quiet little town of Shady Palms, Ill.
Lila is living her best life, basking in the warmth of her extended Filipina American family. She's running her Brew-ha Cafe with her best friend, Adeena, and Adeena's girlfriend. The beloved Tita Rosie's Kitchen, which used to be a "hole-in-the-wall restaurant," is now a "tourist destination." Lila is even happily "sorta dating" local hottie dentist, Dr. Jae Park. Then, after "fifteen years of nothing," her cousin Ronnie turns up – he had disappeared after his no-good father broke his mother Rosie's heart. Ronnie's bought the Shady Palms Winery with friends, but his bad-boy reputation doesn't get any better at the death of Denise Sutton; she and her fiancé had invested in the winery, and the autopsy suggests murder. With the family so intricately involved, Lila has, once again, no choice but to solve the crime.
This third installment in the series offers plenty of red herrings and cooks up unpredictable entertainment. Manansala seamlessly combines more than one delicious family drama – not just among Lila's complicated, extensive clan. Generational divisions, a not-so-evil stepmother, disgruntled twins, engaged cheaters: all add up to another cozy mystery filled, thankfully, with more life than death.
Discover: Yes, the third installment of Mia P. Manansala's toothsome Tita Rosie's Kitchen Mystery series can't avoid the requisite corpse, but the living manage to get deliciously wined and dined.
Review: "Mystery & Thriller," Shelf Awareness, October 21, 2022
Readers: Adult
Published: 2022