25 Aug /

Of Beetles and Angels: A Boy's Remarkable Journey from a Refugee Camp to Harvard by Mawi Asgedom [in Library Journal]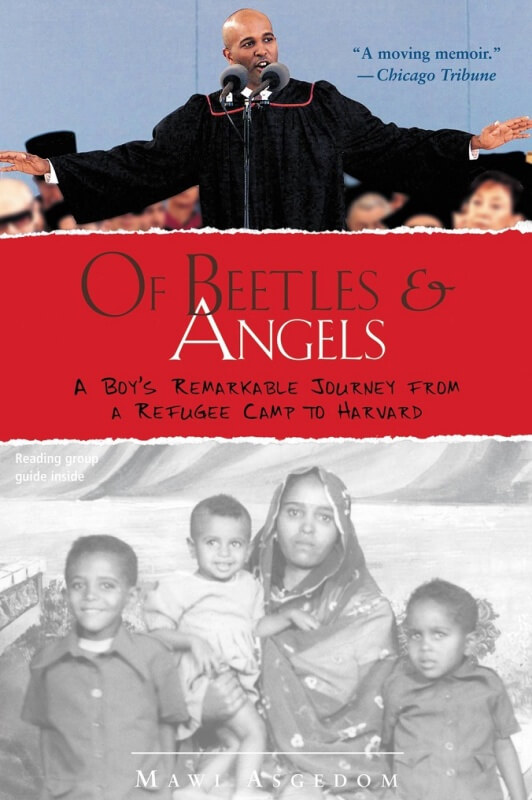 At 4, Mawi Asgedom fled the civil war cleaving Eritrea and Ethiopia, spending three years in a Sudanese refugee camp. In 1983, assisted by World Relief, the family settled in a Chicago suburb.
Their new life wasn't easy: Asgedom's father, once a respected community leader and healer, was barely employed, money was tight, and two family members were killed by drunk drivers. Asgedom had a mischievous streak, once attempting to rob a parking meter of its coins.
His father's unwavering guidance, however, kept him working hard – in school and in life – treating all people with equal respect, whether the "lowliest of beetles" or one of "God's angels." Encouraged by school administrators, Asgedom went to Harvard on full scholarship, giving a commencement address in 1999 in which he revealed details of his personal story that few of his classmates knew.
That story, a best seller when originally published in 2000, is available here for the first time on audio. Earnestly narrated by Asgedom, with an epilogue recorded in June 2016, the spare memoir is ideal for all libraries, especially those with immigrant or refugee communities. Asgedom's drive will inspire new audiences, and, more important, his kindness and humanity should prove most resonating of all.
Review: modified from "Nonfiction," Library Journal, September 1, 2016
Readers: Middle Grade, Young Adult
Published: 2000 (print), 2016 (audio)
By African, Audio, Black/African American, Memoir, Middle Grade Readers, Nonfiction, Repost, Young Adult Readers
in
Tags > Assimilation, BookDragon, Coming-of-age, Family, Father/son relationship, Haves vs. have-nots, Immigration, Library Journal, Mawi Asgedom, Of Beetles and Angels, Parent/child relationship, Refugees, Siblings