11 Aug /

Beating Heart Baby by Lio Min [in Shelf Awareness]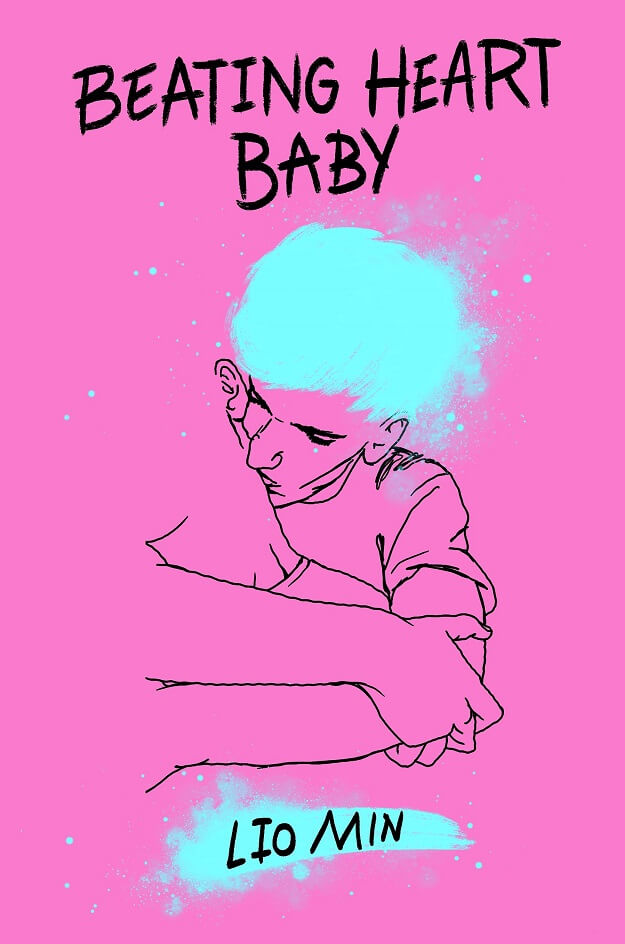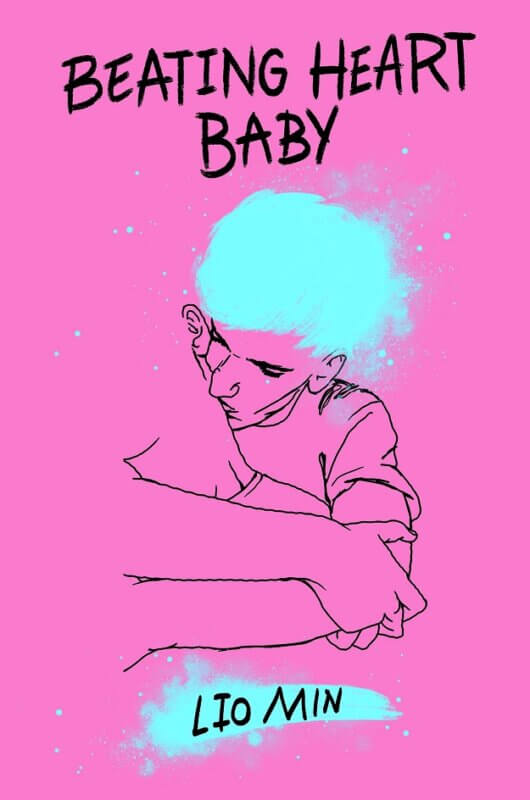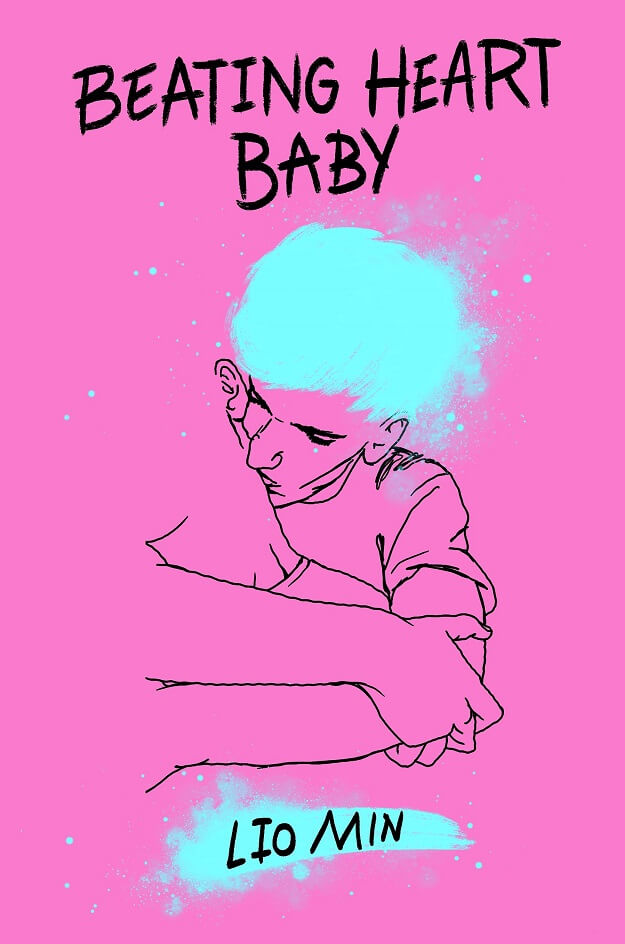 Lio Min's soulful debut novel, Beating Heart Baby, highlights music, art, and the love of family – by birth, yes, but more significantly by circumstance and choice. Their emotive narrative spotlights Filipino American artist Santi and Korean Japanese American musician Suwa, playing out a tumultuous relationship that begins online and unknowingly (initially) continues in real life.
Since age 7, Santi's guardian has been his late mother's best friend, Aya. At 12, Santi encounters @EmoOcean on an anime fan website; through the distance of screens (and thousands of miles), the pair become virtually inseparable as Canti and Memo. For "three years of memes and late-night spirals and shared dreams," they're soulmates – until a misunderstanding causes them to sever all communication.
At 17, Aya moves Santi home to Los Angeles, where he joins the high school marching band and meets Suwa. They start as contentious strangers and become lovers, only to recognize one another as Canti and Memo. Unexpected reunion, ironically, leads to another wrenching separation. Perhaps, though, being apart (again) is the only way back together.
Min – who, like Suwa, is a trans Asian Angeleno musician – cleverly structures their dual-perspective novel like an old-school album – Side A by Santi, Side B by Suwa. Min, like Suwa, uses the handle @EmoOcean on social media. Those personal overlaps add a raw vulnerability to their fiction with an aching longing for unguarded connection haunting every track. Min drops an impressively empathic first novel.
Discover: Two tween soulmates on screen are serendipitously – albeit unknowingly – reunited as real-life teens in Lio Min's lyrical debut about music, art, and chosen family.
Review: "Children & Young Adult," Shelf Awareness, August 5, 2022
Readers: Young Adult
Published: 2022