09 Nov /

Bamboo People by Mitali Perkins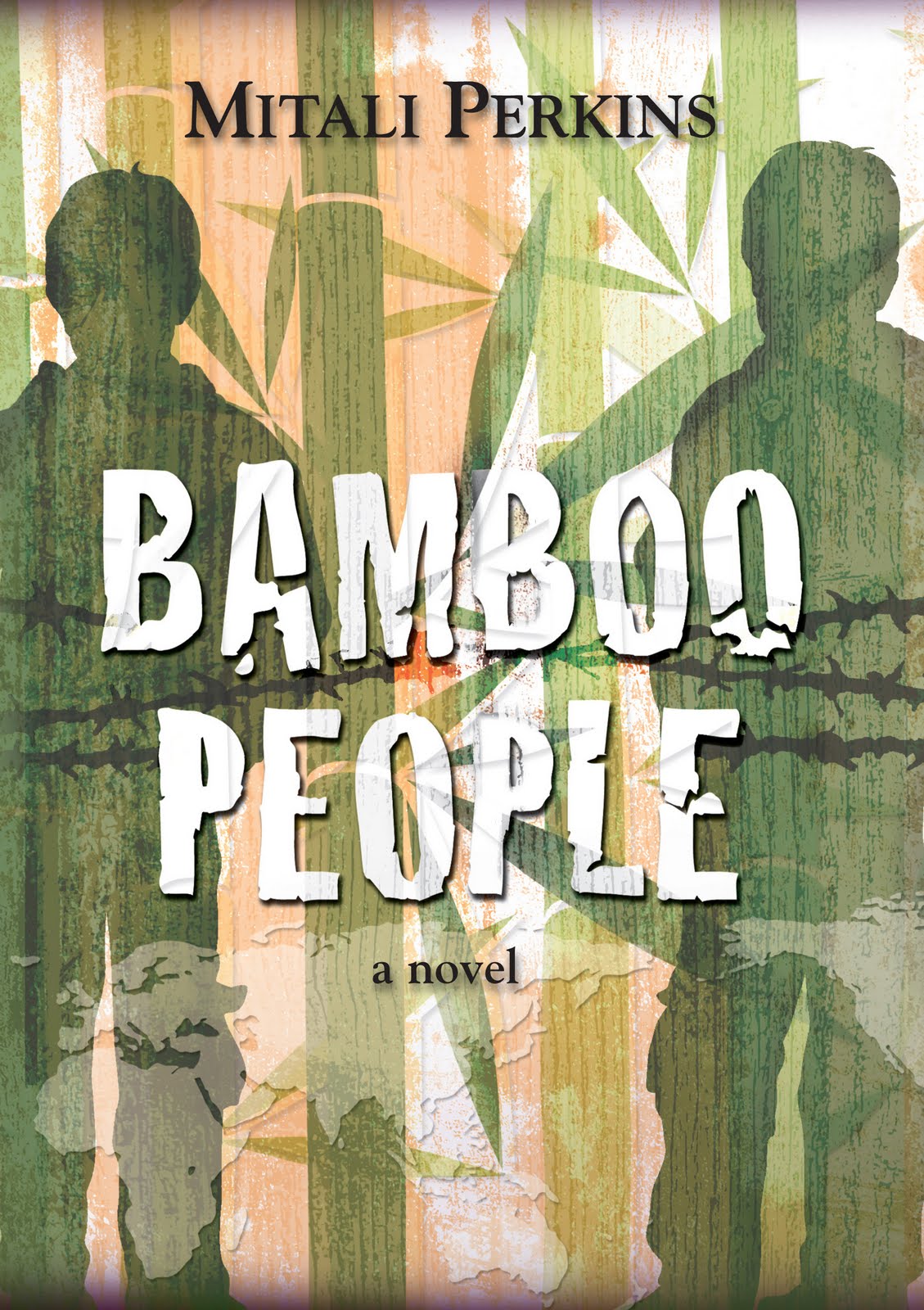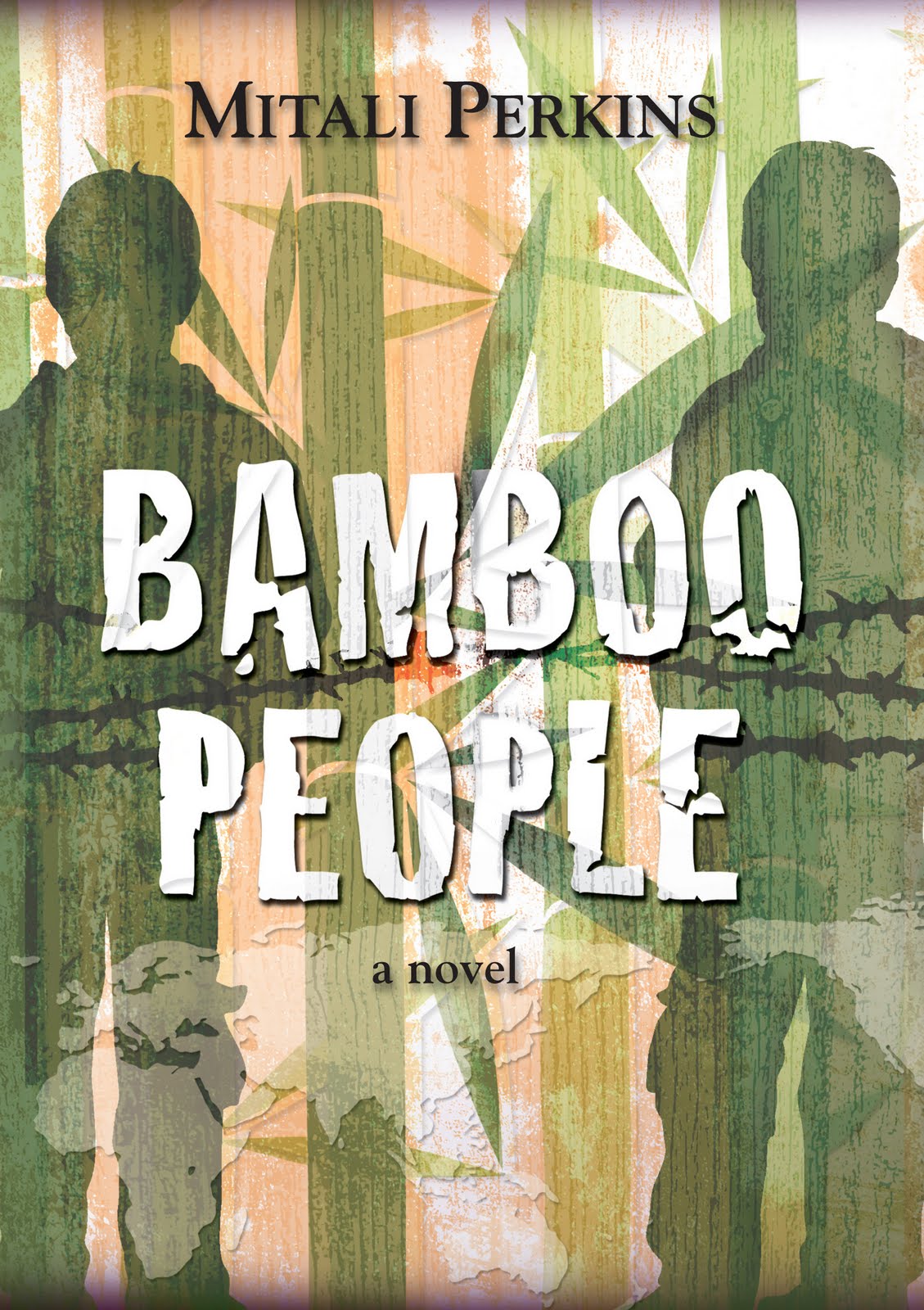 Inspired by three years of living in Thailand with her family and visiting refugee camps along the Thai-Burma border, Mitali Perkins' latest novel follows the lives of two boys on opposite sides of a war they have inherited.
City-educated Chiko feels compelled to apply for a government teaching position in hopes of supporting his mother while the two wait for news of his doctor father who has been imprisoned for resisting the Burmese government. When he goes to city hall to apply, he's abducted with other young boys and taken far into the mountains to be trained as a soldier. Chiko's academic lifestyle has not prepared him for the physical challenges of fighting life, but he makes quick friends with homeless orphan boy Tai whose street smarts just might save them both …
Tu Reh takes over the story's narration midway through, as he must decide the fate of the seriously injured Chiko. Tu Reh is a Karenni boy soldier, a member of one of the many ethnic tribes that challenge the rule of the corrupt Burmese government. Out for his first mission with his hero father, the group finds Chiko is the only survivor of a mine blast. Tu Reh's father quickly bandages Chiko, then puts his fate into his son's hands – take him to the nearby healer and save his life, or leave him to die.
Both Chiko and Tu Reh are mere boys, learning as best as they can amidst inhuman, unjust conditions not of their making. But somehow, someone has instilled them with morals and goodness strong enough to counter the fighting and hatred, regardless of the imminent threat to kill or be killed … indeed, while these children have inherited war, they're the only hope of somehow, someday ending the violence.
Perkins adds a pertinent end chapter, "About Modern Burma," which warns of the unfortunate situation of the majority of the Karenni people even now. In her "Author's Note," she wisely asks her readers the toughest questions, "What would you do if your mother was hungry and your only option to feed her was to fight in the army? What if you saw soldiers burning your home and farm while you ran for your life?" In spite of such tragic, horrifying experiences, both Chiko and Tu Reh manage to find their human spirit beyond vengeful reactions … others in Perkins' story certainly do not. She gently but encouragingly offers resources to those who "want to promote peace and democracy in Burma or help refugees fleeing from that country" at www.bamboopeople.org.
Read Chiko's and Tu Reh's story. Learn how young Nya Meh learned to forgive the worst atrocities a young girl could ever face and chose instead to heal others. And how Chiko's father never forgot the kindness of his childhood Karenni friend. And how grandfather implores the hot-headed others, "If we give way to hatred, we won't be any better than our enemies."
Join in. Let peace start today, one reader at a time …
To check out Mitali Perkins' many other titles on BookDragon, click here.
Readers: Middle Grade, Young Adult
Published: 2010