05 Apr /

Author Interview: Monica Ali [in Shelf Awareness]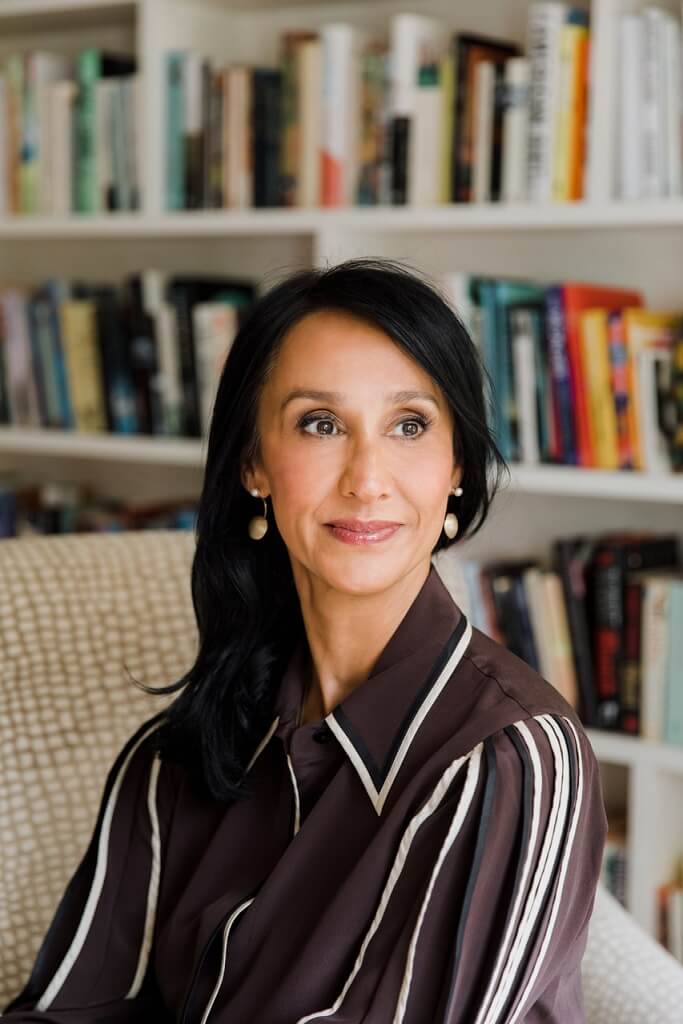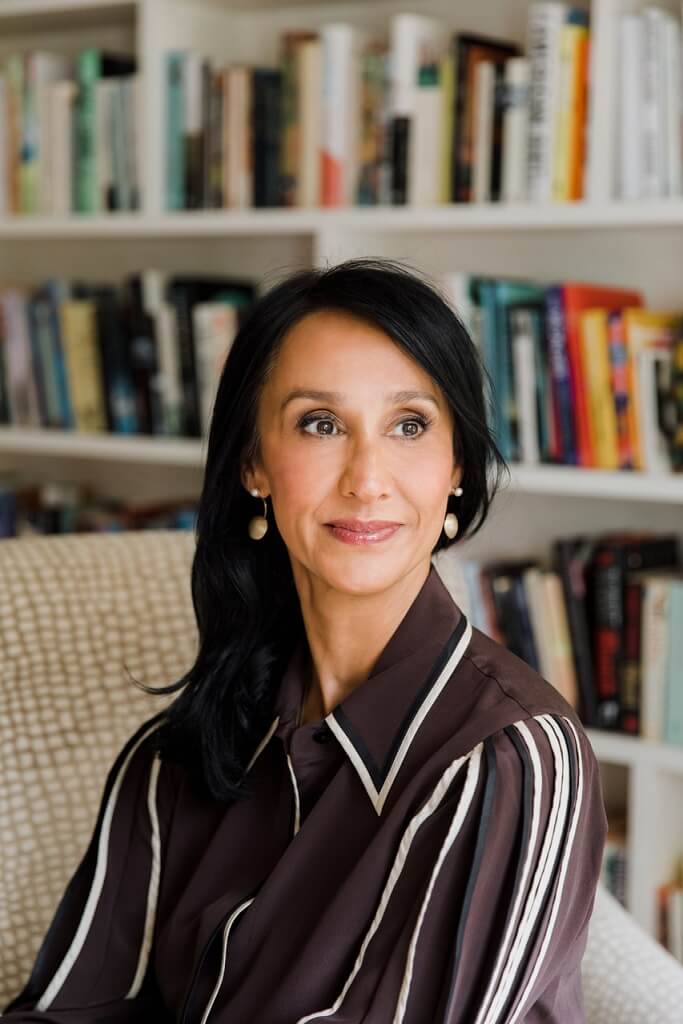 Monica Ali: 'I need to write. No Matter What'
Monica Ali's debut novel, Brick Lane, earned a Man Booker shortlist nod and recognition for Ali as one of Granta's 2003 "Best Young British Novelists." Born to a Bangladeshi father and British mother, Ali was raised in England, Oxford-educated, and now lives in London. Her long-awaited fifth novel, Love Marriage (Scribner, May 3, 2022), features a 20-something London couple, Yasmin Ghorami and Joe Sangster, and their extended family and friends, through whom Ali deftly explores identity, race, and class.
Brick Lane brought you a lot of praise, and perhaps not a little criticism. How did the attention your debut novel garnered affect your writing that followed?
So you're starting with the easy questions, huh? The question is usually slanted towards "did it put pressure on you/your writing." But strangely enough, I don't think it did. I never thought about "building on" the success of Brick Lane, turning it into some kind of brand. That would obviously have been the smart move commercially. And I was aware of that. But I'm a writer, not a marketing machine. So I have always just followed my own path, my own interests, for better or worse.
Your previous four novels were regularly spaced: Brick Lane (2003), Alentejo Blue (2006), In the Kitchen (2009), and Untold Story (2011). Love Marriage arrives more than a decade later. I read that you stopped writing after a "'catastrophic' loss of confidence" following reactions to Untold Story. How were you able to start again?
Yes, it was a downwards spiral, because when I stopped writing I became depressed. And the depression fed into the lack of confidence. One thing that helped me a great deal in coming out of that cycle was attempting to write television drama. Because I was watching a lot of telly! As depressed people sometimes do. I thought – maybe I could do that. I started reading a lot of scripts and taught myself – it's an entirely different craft – then I worked with a number of production companies. I had scripts commissioned, but nothing ever made it to the screen. Which was fine by me. I loved the process, loved working with other people; it's much more collaborative, obviously, than writing a novel. And it made me realize I need to write. No matter what. So it kind of kick-started me into writing prose again. Now the TV rights to Love Marriage have been auctioned and I'm working with New Pictures and writing the adaptation. So it's all come back around again.
I also found this fabulous, poignant, maddening quote addressing the diverse topics of your past work: "I think I was really naive in thinking that I could write about whatever I wanted, like a white male writer can." Will you (please) continue to write whatever you want? 
I don't think I can/could do otherwise. It would mean that the work lacked integrity. I guess the hard part, for me, psychologically, was not the criticism per se. (Although I'm no more partial to it than anyone else!) It was the sense that people were saying that I wasn't being "authentic." But, as I've said before and no doubt will say again, I'm not authentically one thing or another. I'm both [Asian and white]. And I'm glad to be both.
"Authenticity" is currently a Very Important Publishing Topic (might I add, handled with such finesse in Love Marriage). I'm sure readers and critics have already commented, even lauded you, on your return to the familiar in Love Marriage. Did you ever feel pressure that you had to narrate a Bengali immigrant/Oxbridge British cast?
It's funny, I haven't sat down and read the reviews. Yet. I may do so at some point. But my publisher sends me snippets and people tell me things and so on. Recently, we went to Bristol to visit my in-laws and my mother-in-law, because she's proud that I've published another book, had pinned a review on the fridge. So I couldn't avoid it. The headline was something like: Brick Lane for 2022, but with more sex.
It's such an inane, vapid, stupid summation that I almost choked on my toast. Let's pause and think about it for a moment. In Brick Lane, Nazneen, the protagonist, is born and brought up in rural Bangladesh. She's uneducated, speaks no English, has an arranged marriage to a much older man, moves to an impoverished area of London, lives within a very tight-knit working-class community and is deeply religious.
Yasmin, the protagonist of Love Marriage, is born and brought up in London (by parents who are originally from Calcutta), is highly educated, a professional young woman who falls in love with Joe, a fellow doctor of around the same age. She lives in a middle-class London suburb where everyone minds their own business. She has few, if any, religious inclinations.
The common factor is that they're both brown. And, yes, Yasmin has Bengali heritage, but her parents are from India, which is in fact a different country. It's a bit like lumping Irish and English in all together. There are similarities but …
What's interesting to me is this: If a white writer had written about a white, working-class family, living in a poor, tight-knit community, perhaps religious (maybe Irish Catholic?) 20 years ago, and then wrote an entirely different novel about a family that was also white, but middle class, professional, living in a prosperous suburb and with an entirely different set of issues and family dynamics … would that writer be asked why she was going back to "familiar territory," as I have been asked about Love Marriage?
I can't imagine that happening, because I think all white families are automatically granted their uniqueness, but brown families are first and foremost brown.
Creating ensemble casts (of all backgrounds) is undoubtedly one of your most affecting talents as a writer. How do you logistically manage? Do you use charts, diagrams, other visuals to organize?
I don't have charts or diagrams. I do spend a lot of time with characters before I commit anything to the page. I have to know a lot about them – and most stuff doesn't end up on the page. But if you don't know your characters then there's little hope your readers ever will. I have to be able to hear how they speak, the rhythm of their language, the cadence of their voice. Then I'm ready to get started.
Is it too soon to ask if you're contemplating a sequel? The final chapter title is "Possibility"…!
Ooh, I love it, I hadn't thought of the final chapter title in that way. I'm thinking what the first chapter title of the sequel could be… Seriously, I haven't thought about a sequel because my head is very much in the adaptation.
If not a sequel yet, what are you writing next? 
I've just agreed to write a short story for a Virago collection to be published next year. All the story titles will be synonyms for "virago." My title will be "Bitch." But that's as much as I'm telling right now!
Author interview: Shelf Awareness Max, April 4, 2022
Readers: Adult
Published: 2022
Photo credit: Yolande De Vries