25 Oct /

An Arrow to the Moon by Emily X.R. Pan [in School Library Journal]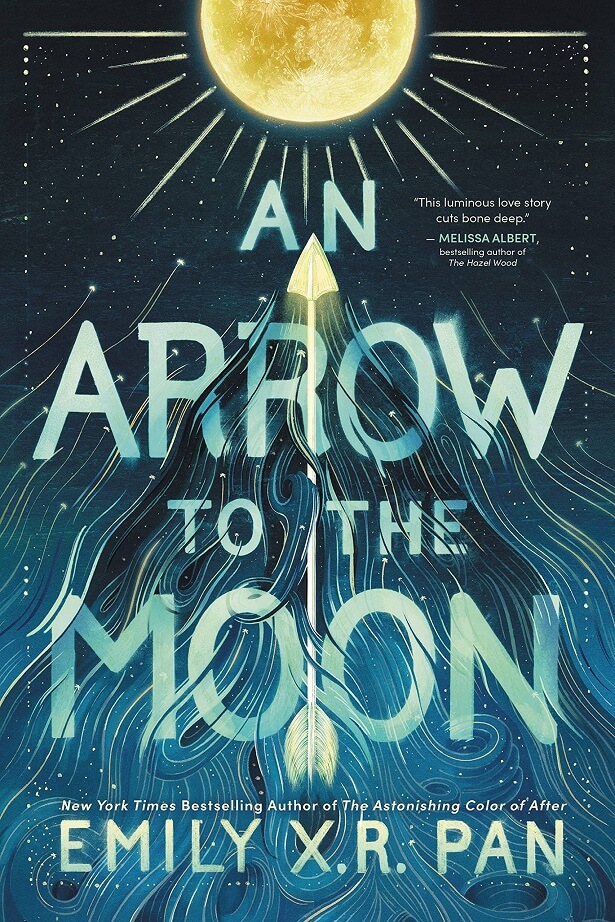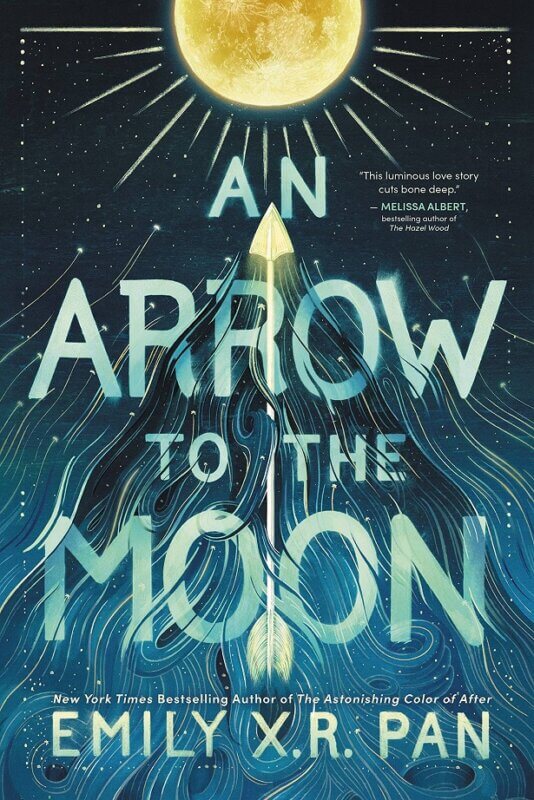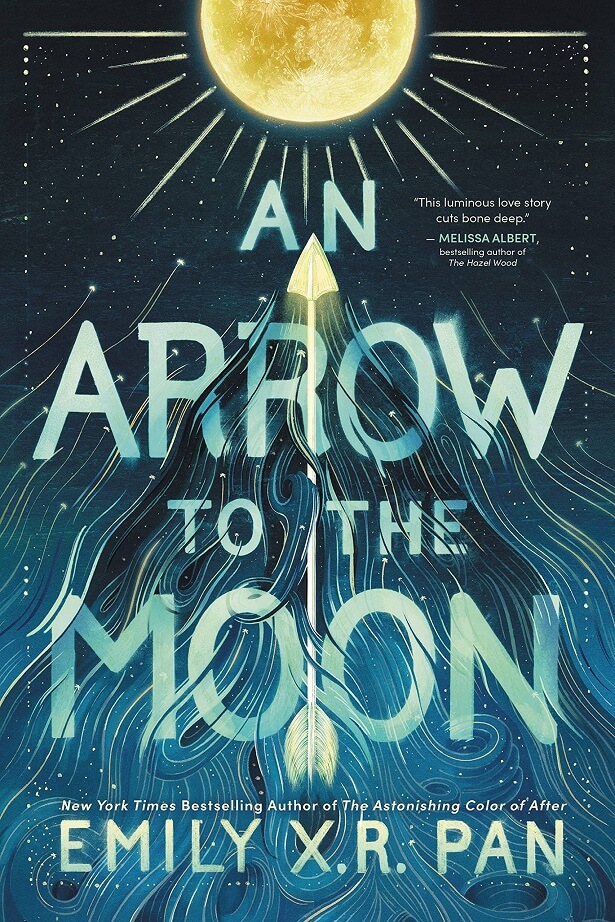 Emily X.R. Pan melds east and west in a hybrid fantasy/reality novel inspired by two sets of star-crossed lovers: China's Houyi and Chang'e (the Archer and the Moon Goddess) and Romeo and Juliet. In 1991, Hunter Yee and Luna Chang are 17-year-old seniors at Fairbridge High. Both are children of Taiwanese immigrants, their families hiding a vitriolic rivalry unknown to the teens as sparks fly. Both families have elevated expectations: Hunter's unforgivably expect perfection; Luna's (just) presume Stanford. Love isn't allowed. Secrets revealed will explain – but also devastate.
The unbalanced cast take uneven turns: Natalie Naudus as Luna is too often overwrought, Shawn K. Jain as Hunter is more convincing, David Shih ­reliably moonlights as parents and strangers.
Verdict: Following the bestselling success of Pan's The ­Astonishing Color of After debut, demand will be high for her sophomore ­effort. ­Libraries will want ­multiple formats.
Review: "22 Audiobooks Inspired by Fairy Tales and Mythology," School Library Journal, August 29, 2022
From the introduction: For the latest audio roundup, we turn to titles inspired by fairy tales and mythology, each published in 2022. Rewriting, adapting, subverting the familiar has long been a popular literary trope – who can argue with universal appeal? Cinderella, especially, continues to be an evergreen favorite, appearing in multiple stories, often in surprising permutations. Read (and listen) on!
Readers: Young Adult
Published: 2022
By Audio, Chinese, Chinese American, Fiction, Repost, Taiwanese American, Young Adult Readers
in
Tags > Arrow to the Moon, Betrayal, BookDragon, Coming-of-age, David Shih, Emily X.R. Pan, Family, Folklore/Legend/Myth, Immigration, Love, Natalie Naudus, Parent/child relationship, Politics, School Library Journal, Shawn K. Jain