06 Jun /

all the broken pieces: a novel in verse by Ann E. Burg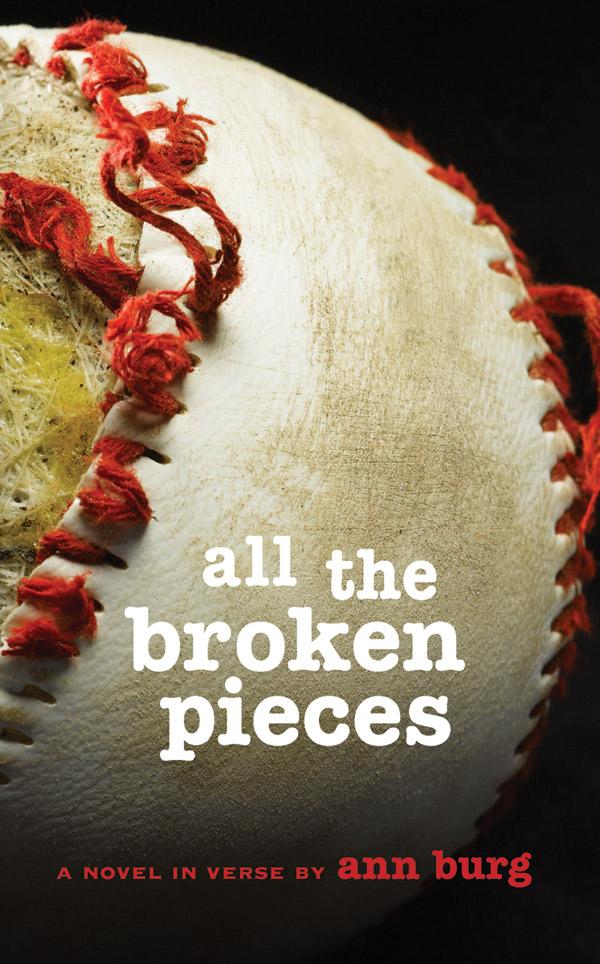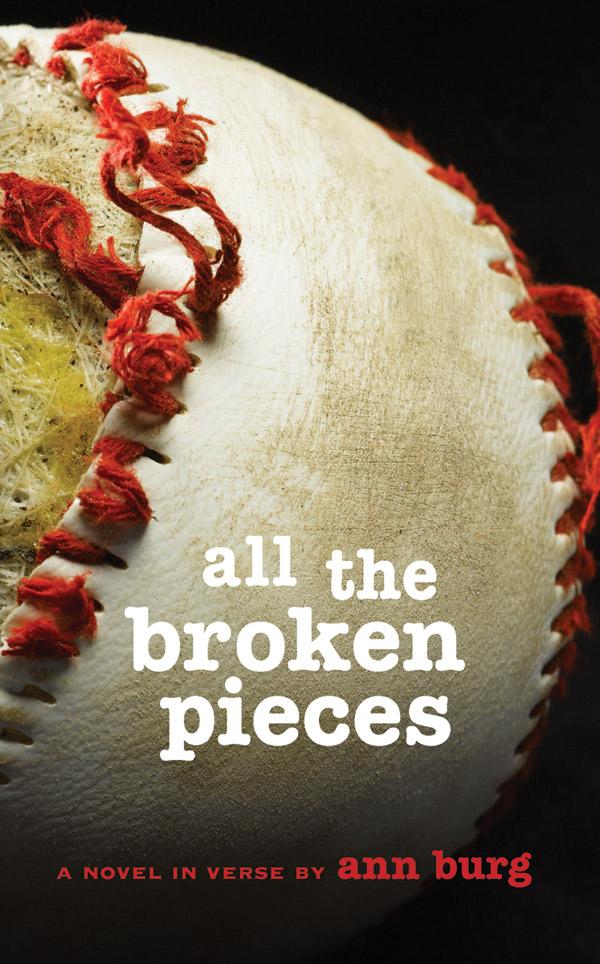 Not only will you be unable to put this down, you'll have to be careful to remember to breathe while reading this unforgettable debut novel written entirely in free verse. By age 10, Matt Pin has already had a harrowing life as a child of war. As one of the first groups of children airlifted out of an imploding Vietnam, Matt begins life anew on the other side of the world with a welcoming mother, father, and little brother. He remains haunted by memories of his birthmother and little brother, even while he refuses to intone the name of his abandoning American birthfather.
Although young Matt left death behind, he cannot escape the relentless nightmares. He fears his new family, as gentle and loving as they are, will send him back if they ever found out what really happened in Vietnam. When he makes the baseball team at school, he is bullied by a teammate who lost his older brother to war: "My brother died / because of you." He finds solace in the music he begins to play, lessons given by a gentle Vietnam vet named Jeff. When Matt finally finds the courage to tell his own story, he not only begins to heal himself, but the many survivors of a senseless war who have come home to broken lives: "She gave her child to a bunch / of American soldiers … / Jeff emphasizes the first syllable / in soldier / as if it were souldiers, / … so we must have done / something good."
Surely this actual book – its amazingly smooth pages that literally provide tactile comfort with each haunting page, the bass clef (which looks like half a heart in memory of the missing beloved family Matt left behind) that announces each section, and blank staff lines (waiting to be filled with the music of his new life) that mark their pause – is also one of the best examples of why Kindles and other such techno-gadgets can't ever replace real life books.
And yes, I do have one, only because it was a generous gift to Luddite me. Yes, it sat on my shelves for nine months until I found out I could read manuscripts that people seem to want to send me because my old eyeballs just can't read off a computer anymore and I feel too guilty printing out massive reams of sacrificed trees. But you'll have to pry that final book out of my gnarled hands when they finally put me away for good. For now, no Kindle-version of this book is available … it's a sign! You'll have to read the actual phenomenal book.
Readers: Middle Grade, Young Adult, Adult
Published: 2009
By Absolute Favorites, Adult Readers, Fiction, Hapa/Mixed-race, Middle Grade Readers, Poetry, Southeast Asian, Southeast Asian American, Verse Novel/Nonfiction, Vietnamese American, Young Adult Readers
in
Tags > Adoption, all the broken pieces, Ann E. Burg, BookDragon, Coming-of-age, Family, Father/son relationship, Friendship, Mixed-race issues, Parent/child relationship, Refugees, Siblings, War