19 Oct /

Alien Nation: 36 True Tales of Immigration by Sofija Stefanovic [in Shelf Awareness]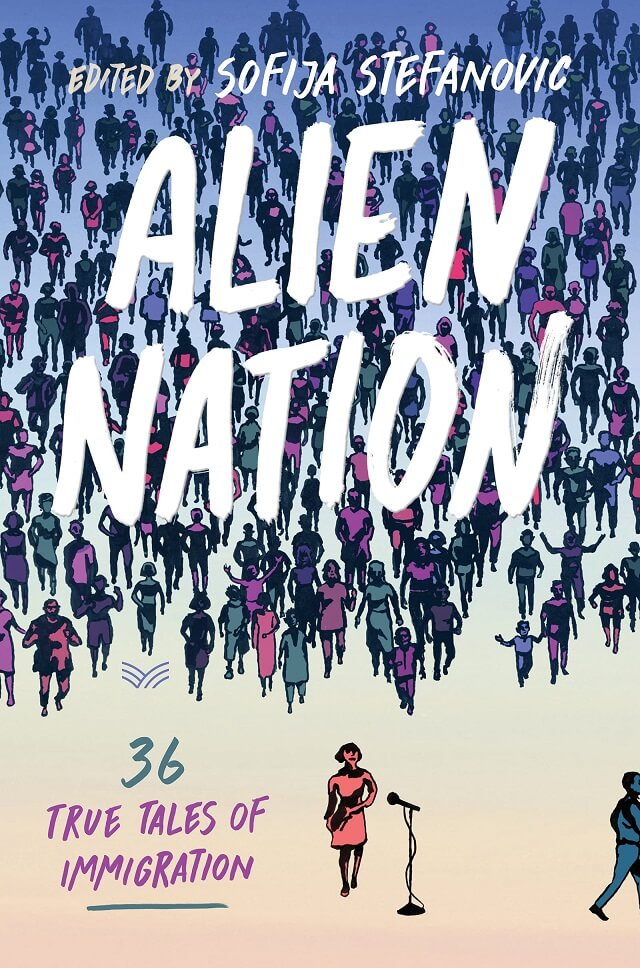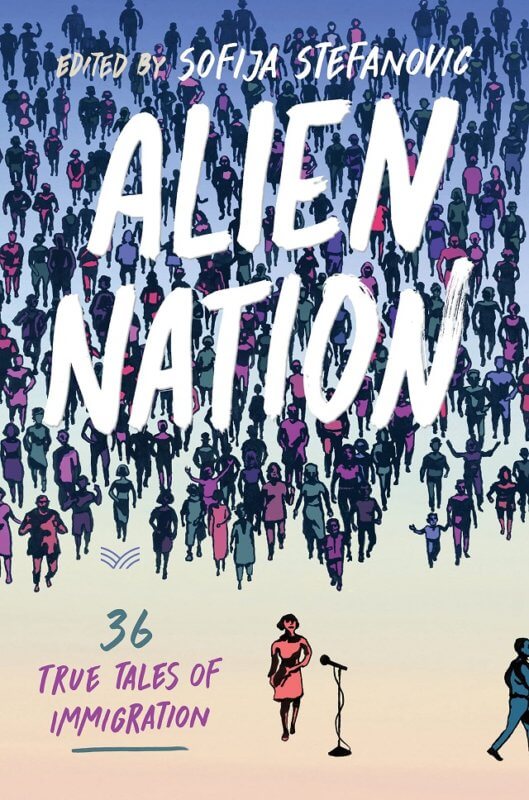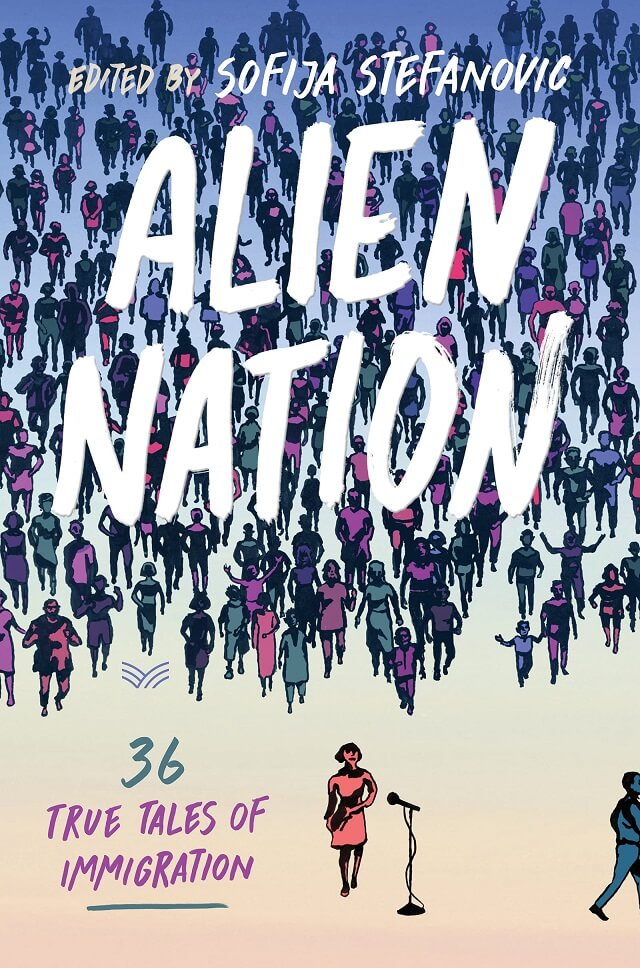 *STARRED REVIEW
The expectation of consistent quality among 36 global voices seems daunting, but editor Sofija Stefanovic admirably achieves this in a majority of these stories. Alien Nation: 36 True Tales of Immigration began on "one of the best-known stages of New York City" – the "plush and cozy" Joe's Pub at the Public Theater. Most of these tales were performed live for "This Alien Nation," a series hosted by Stefanovic – herself from "ex-Yugoslavia" – who, starting in 2017, curated regular tell-your-immigration-story sets, until the pandemic shutdown. During that "lonely year of 2020," publisher Judith Curr convinced Stefanovic to "send these stories from the stage into the world." Stefanovic chose her New York City faves, combined with several overseas stories first presented in Indonesia and Australia, and a few as yet unacted to showcase activists', actors', artists', and authors' hybrid experiences.
Artist/actor Danusia Trevino commenced her immigrant journey with a Polish toilet-paper-laden blessing from a favorite aunt. For Sudanese American journalist Mazin Sidahmed's scattered family, WhatsApp is their connecting archive. Hass Agili, escaping a probable death sentence in Libya, landed in New York during Pride, "happy, liberated … and a bit aroused." Nigerian-born Bangladeshi American Abeer Hoque makes wardrobe adaptations to fit diverse situations. Dominican actress Laura Gómez bridges the great divide in rural upstate New York. "If your relatives weren't Native Americans or brought here on slave ships, are you not of immigrant stock?" asks author Siri Hustvedt. The lessons, insights, and longings are many throughout.
As if to remind readers that this was once live theater, the book's right corner ingeniously doubles as a flip-it, stand-up performance, from empty mic stand to final bow. Let the ovation begin.
Discover: These 36 tales celebrating immigrants – activists, actors, artists and authors – transform from stage performances to page.
Review: "Essays & Criticism," Shelf Awareness, October 15, 2021
Readers: Adult
Published: 2021
By Adult Readers, African, Black/African American, Eastern European, European, Latina/o/x, Memoir, Nonethnic-specific, Nonfiction, Pan-Asian Pacific American, Repost, South Asian American, Southeast Asian American
in
Tags > Alien Nation, Anthology/Collection, BookDragon, Booklist, Family, Friendship, Historical, Identity, Immigration, Love, Refugees, Shelf Awareness, Sofija Stefanovic