19 Aug /

After Lambana: Myth and Magic in Manila by Eliza Victoria, illustrated by Mervin Malonzo [in Booklist]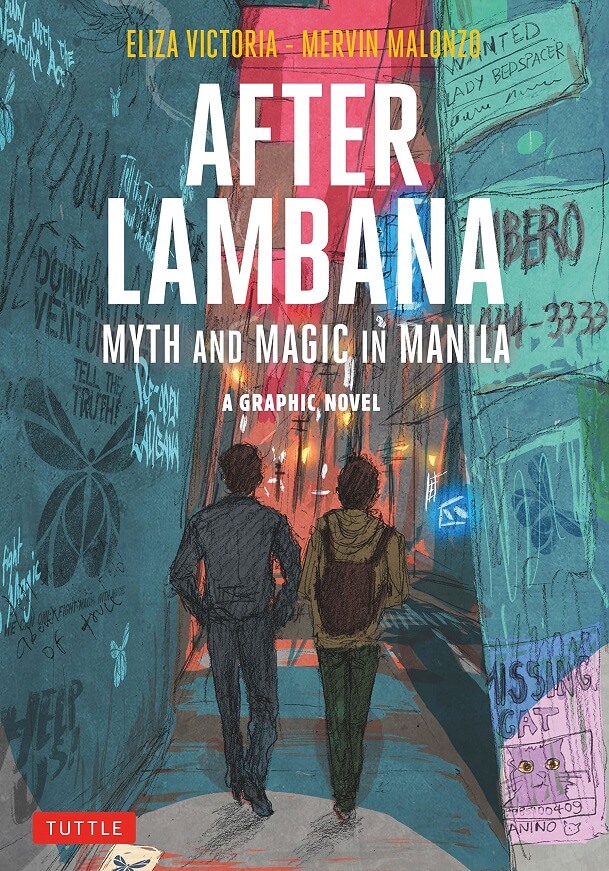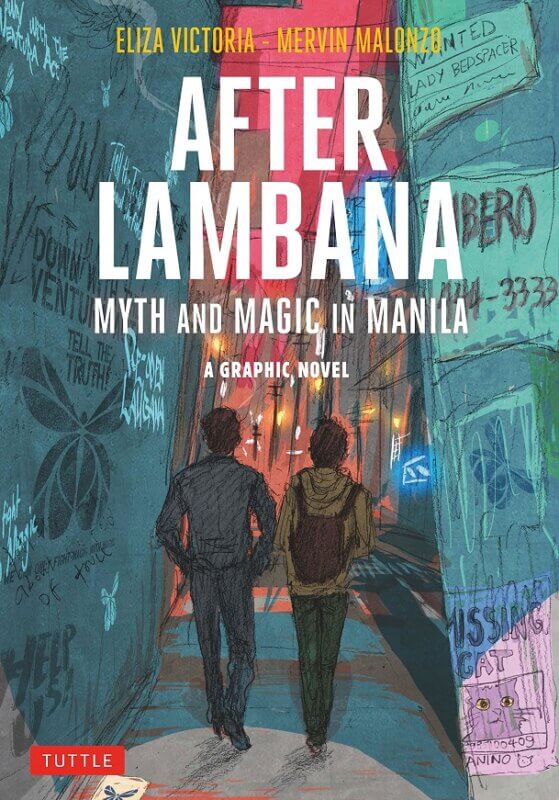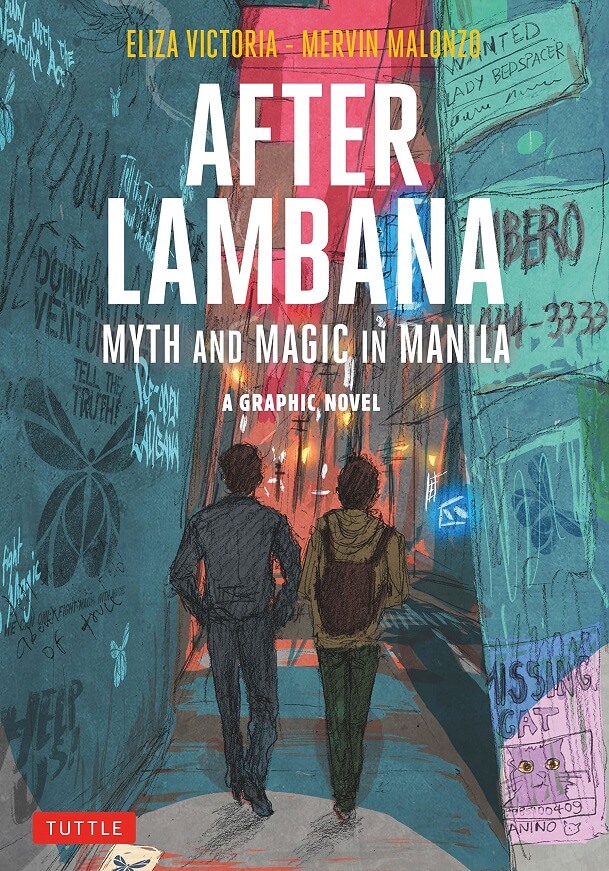 Conrad needs help. He's suffering from a fatal disease, and mitigating the excruciating agony is all he can do. Ignacio seems to be his only hope, navigating him through the Manila streets where humans – and other beings – pass between worlds. Beyond the last stop of the city's trains, the pair travel deeper into the night seeking Larissa with her magic potions. They continue to chase the promise of stronger painkillers – a journey that reveals shocking, violent answers.
Writer Eliza Victoria and artist Mervin Malonzo, both Philippine National Book Award winners, make their graphic novel debut here. Victoria draws on their common Filipino heritage, adroitly weaving a story populated by magical creatures, clearly intensifying the mythic with the true-to-life political by pointedly highlighting government corruption and destructive control. Malonzo powerfully heightens the narrative with a saturated, kaleidoscopic, color-coded palette (for example, red and green for now; yellow and violet for then) that distinguishes reality from invention.
In his afterword – Victoria is apparently not fond of writing them – Malonzo playfully shares the provenance and culmination of their chimerical collaboration.
Review: "Graphic Novels," Booklist, July 2022
Readers: Adult
Published: 2022