14 Mar /

African Town by Irene Latham and Charles Waters [in Booklist]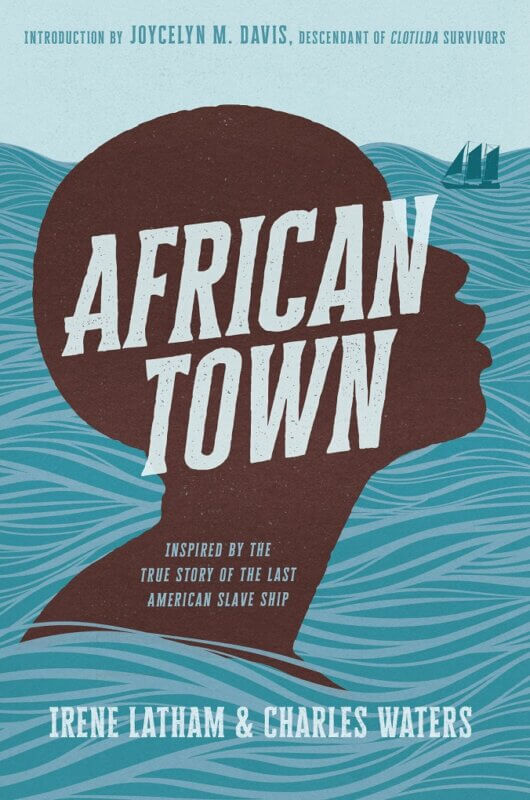 Fourteen voices (each embodying a specific poetic form!) – enlivened by 14 performers – take turns bearing witness in this novel in verse. Perspectives shift among the enslavers, the enablers to such inhumanity, their victims, and their descendants, revealing decades from capture to post-Civil War freedom to the founding of African Town by survivors of the ship Clotilda.
Despite such a stellar full cast, the immediate reaction at recording's end couldn't be more diametric: gratitude for who-read-whom acknowledgment (far too rare) overshadowed by disappointment (far too common, alas) over why producers don't prioritize consistency. Between narrators and chapters, pronunciation seems especially challenging (Kêhounco, Kossola, and Cudjo all vary, and characters can become unrecognizable depending on who's narrating).
And yet overall, Irene Latham and Charles Waters' superb verse epic is an illuminating and necessary record of the Clotilda, a ship on which 110 kidnapped African people were transported to be enslaved in Alabama in 1860 – 52 years after the U.S. ban on human importation – as the result of a wager between boastful, entitled white men. Latham and Waters also append extensive backmatter (available as a PDF download) for further enlightenment.
Review: "Media," Booklist, March 1, 2022
Readers: Adult
Published: 2022
By Adult Readers, Audio, Black/African American, Fiction, Poetry, Repost, Verse Novel/Nonfiction
in
Tags > African Town, Andrew Eiden, BookDragon, Booklist, Cary Hite, Cassandra Campbell, Charles Waters, Clotilda, Family, Historical, Identity, Irene Latham, Love, Mark Sanderlin, Michael Obiora, Mirron Willis, Murder, Nene Nwoko, Parent/child relationship, Patrick Zeller, Prentice Onayemi, Ronald Peet, Sandra Okuboyejo, Sean Patrick Hopkins, Slavery, Soneela Nankani